Cheese Trio with Homemade Pepper Jelly
RECIPE BY David Reamer
Serves 4 | Lacto-Vegetarian, Gluten Free Option
Active TIME  about 45-50 minutes
Start this recipe  the day before you want to serve it
Equipment  food processor, gloves, canning jars or other glass containers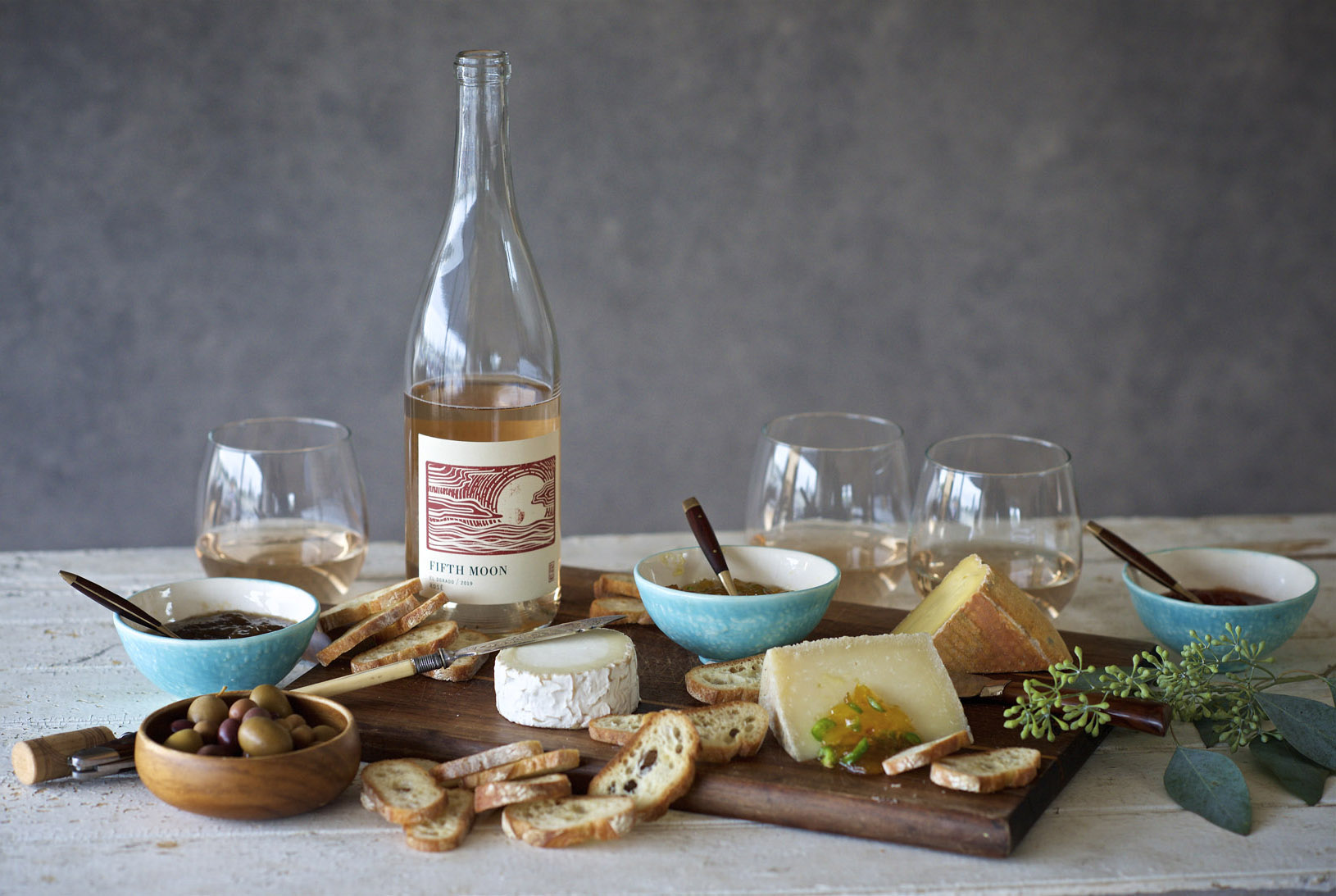 Behind the Pairing
FOR: White and red wine lovers
IDEAL SCENARIO: Lazy afternoons on the porch
WHY IT WORKS: Rosé's acidity complements the creaminess of the cheese and sweetness of the pepper jelly
One of the most satisfying things about a juicy rosé is its ability to pair with just about anything. Its bursting red fruit flavors and crunchy minerality will please nearly every palate too. We've selected three cheeses you can easily find at any market with a decent cheese counter. A sweet and tangy pepper jelly complements both the featured cheeses and the rosé's dazzling acidity.
INGREDIENTS
Peach & Habanero Jelly
4

 

C peaches peeled and crushed (fresh or canned)

1/2 C habanero peppers, seeded and minced (about 15 peppers)
1/2 C red jalapeño peppers, seeded and minced (about 2 peppers)
1 C unsweetened white grape juice
1/2 C lemon juice
1 T turmeric
1 3/4 oz Ball fruit jell pectin
3 1/2 C cane sugar
Cheeses
Sheep: "1605" Manchego from Spain

Goat: Cypress Grove Humboldt Fog from California
Cow: Jacobs & Brichford "Ameribella" from Indiana
Accoutrements
Honey
Crostini (sub gluten free baguette or crackers, if desired)
Olives
Fig & Balsamic Jam
Peach & Habanero Jelly
PREPARATION
For the jelly
Peel, chop, and crush peaches.
Pulse several times in a food processor to a chunky consistency.
Wearing gloves (seriously!!) split the habaneros. Remove the seeds and pith. Do the same with the red jalapeños.
Mince all peppers.
Over medium heat, add crushed peaches and minced peppers to an 8 quart non-reactive pot
Add the white grape juice, lemon juice, and turmeric
Gradually stir in pectin. Bring to a full boil, stirring constantly. Add the sugar and continue to stir at a boil for 2 minutes. Turn off heat and let cool for 5 minutes.
Carefully pour hot jam into a glass container and cool in the refrigerator. Seal well and keep for up to 1 month.
For the cheese plate
Arrange cheeses on a platter or cutting board.
Place accoutrements in small individual bowls, or directly on serving tray.
Enjoy!