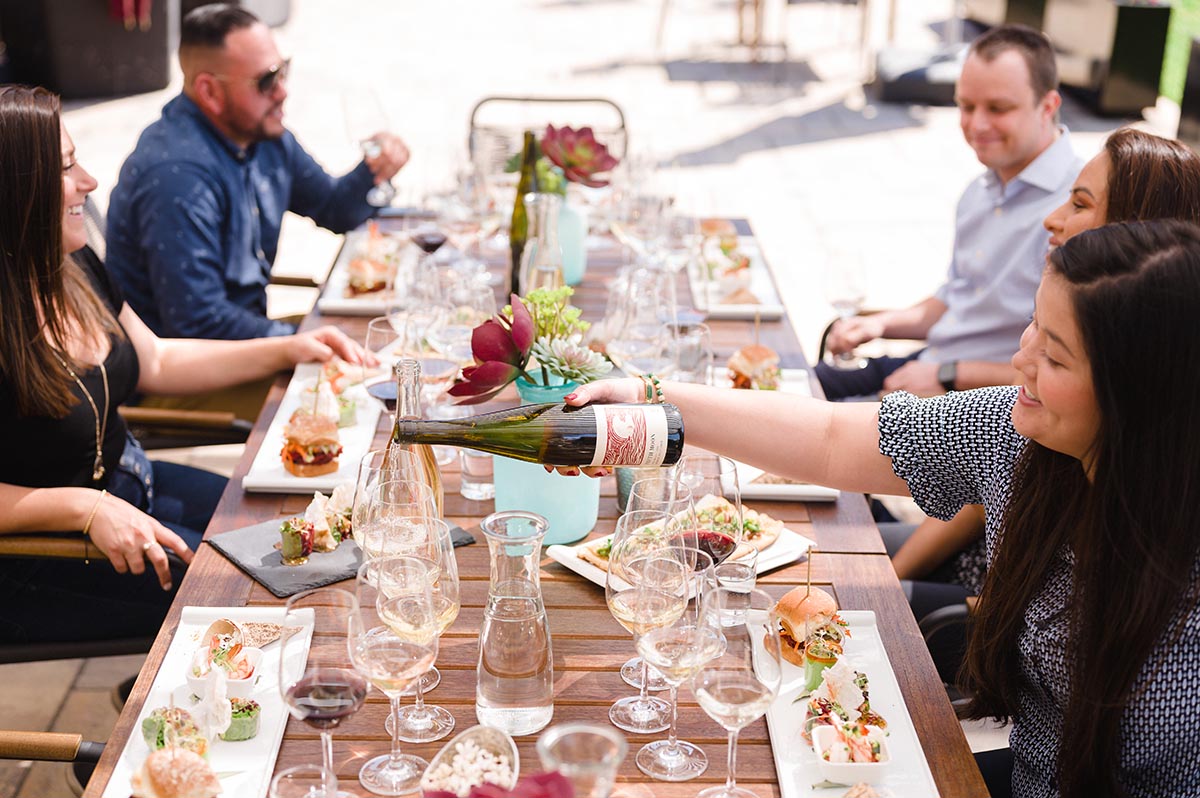 Wine Tasting
TASTING ROOM HOURS
Thurs – Sat 10am-7pm
Sun – Mon 10am-5pm
Located at the gateway to the Napa Valley, at RD Winery you can enjoy a refreshingly different wine country experience. Reminiscent of the inviting waters and shores of Ha Long Bay in Vietnam, our tasting room features comfortable lounge seating and a garden-side patio. Stop in for a quick taste, or plan to stay a while. Groups welcome with reservation. Tasting Menu
Food & Wine Pairings
Asian Cuisine Meets Napa Wine
Explore the intersection of diverse flavors with our Fifth Moon Food & Wine Pairing Menu. Chef Max Ackerman of Sushi Monkey dishes up some serious eye candy with unexpected flavors and thoughtfully-sourced ingredients for a taste of something different. Available Friday-Sunday. Please order in advance on Tock or give us a call. Sample Menu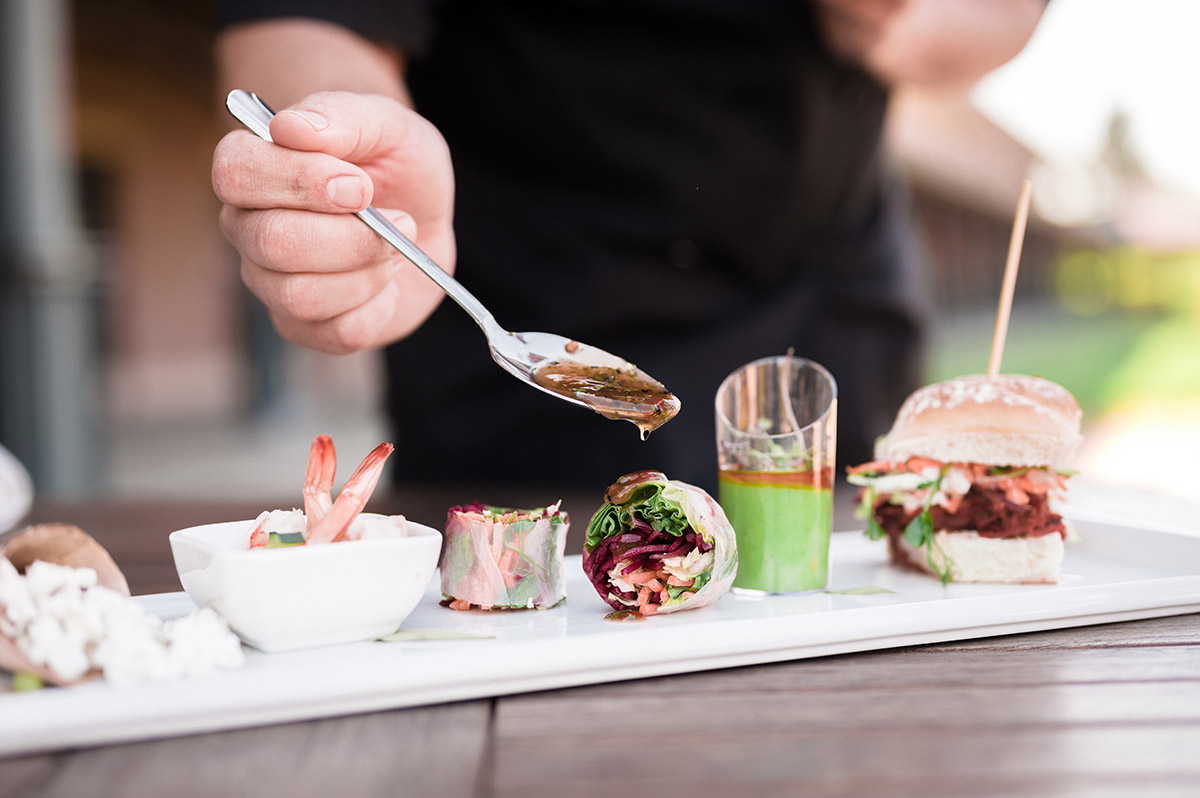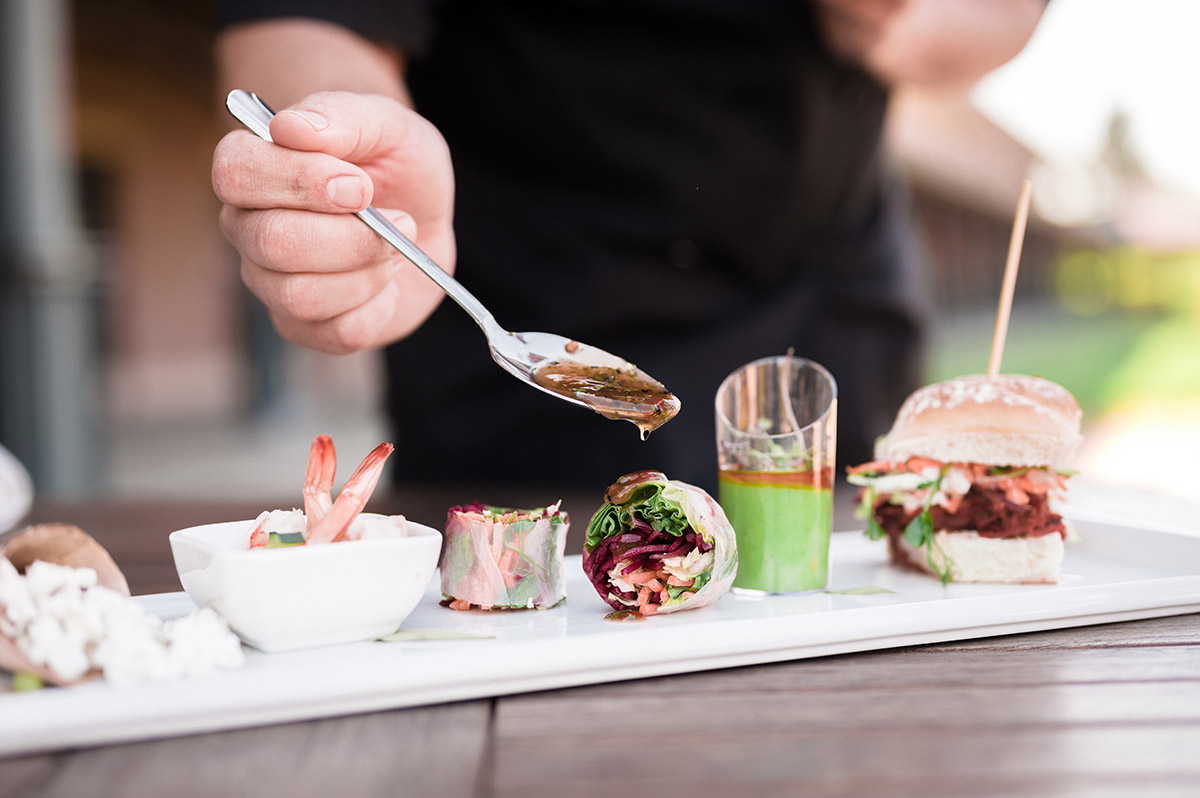 Food & Wine Pairings
Asian Cuisine Meets Napa Wine
Asian cuisine meets Napa wine in our experiential food and wine pairing menu. Chef Max Ackerman of Sushi Monkey dishes up some serious eye candy with unexpected flavors and thoughtfully-sourced ingredients for a taste of something different. Available Friday-Sunday. Please order in advance on Tock or give us a call. Sample Menu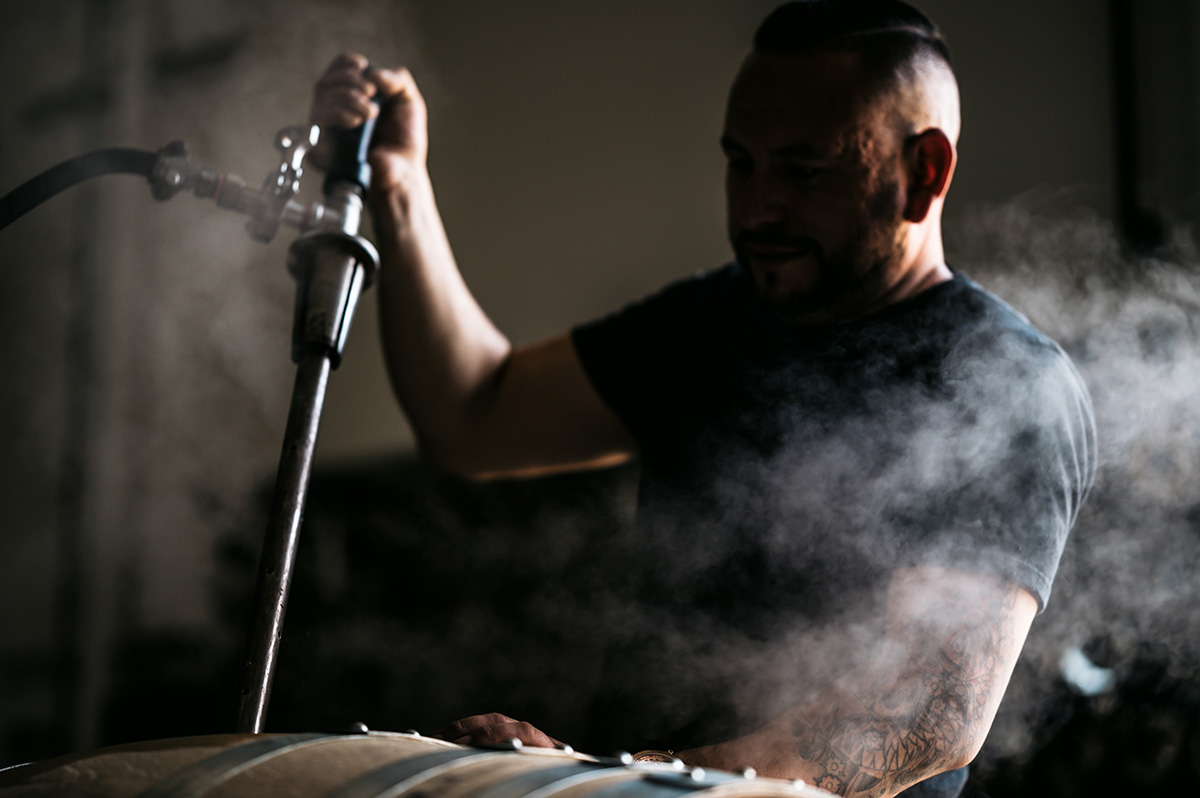 Tour & Tasting
Go Behind the Scenes
Thursday through Sunday at 11am
See inside our state-of-the-art winery, located just next door to our tasting room. On your hosted group tour, learn about the winemaking philosophy behind our Hundred Knot and Fifth Moon labels and what inspires us as the first Vietnamese-owned winery in Napa. Our winery is also home to the RD Winery Collective, a group of more than a dozen producers making wine, beer, and cider on site. Following your exploration of the winery, sample a flight of 5 RD Winery current releases.
Private Events
Napa Valley Event Space
Plan the ultimate wine experience, tailored to your vision, for a private group tasting or inspired corporate event. Our intimate, yet spacious, private tasting room and art gallery can accommodate an array of seating configurations and is equipped with AV capabilities. Enjoy a dedicated bar and service from our gracious hospitality team. We look forward to creating something special for you.