Available for a limited time!
Rock someone's palate with unexpected flavors that will forever change the way they think about pairing wine and food.
Food & Wine Gift Boxes
the perfect gift for food & wine lovers
Rock someone's palate with unexpected flavors that will forever change the way they think about pairing wine and food.
3 Boxes to Choose From
Featuring products by OMSOM, Fly By Jing & Portland Salt Co. Recommended in the Martha Stewart gift giving guide and Vogue Magazine.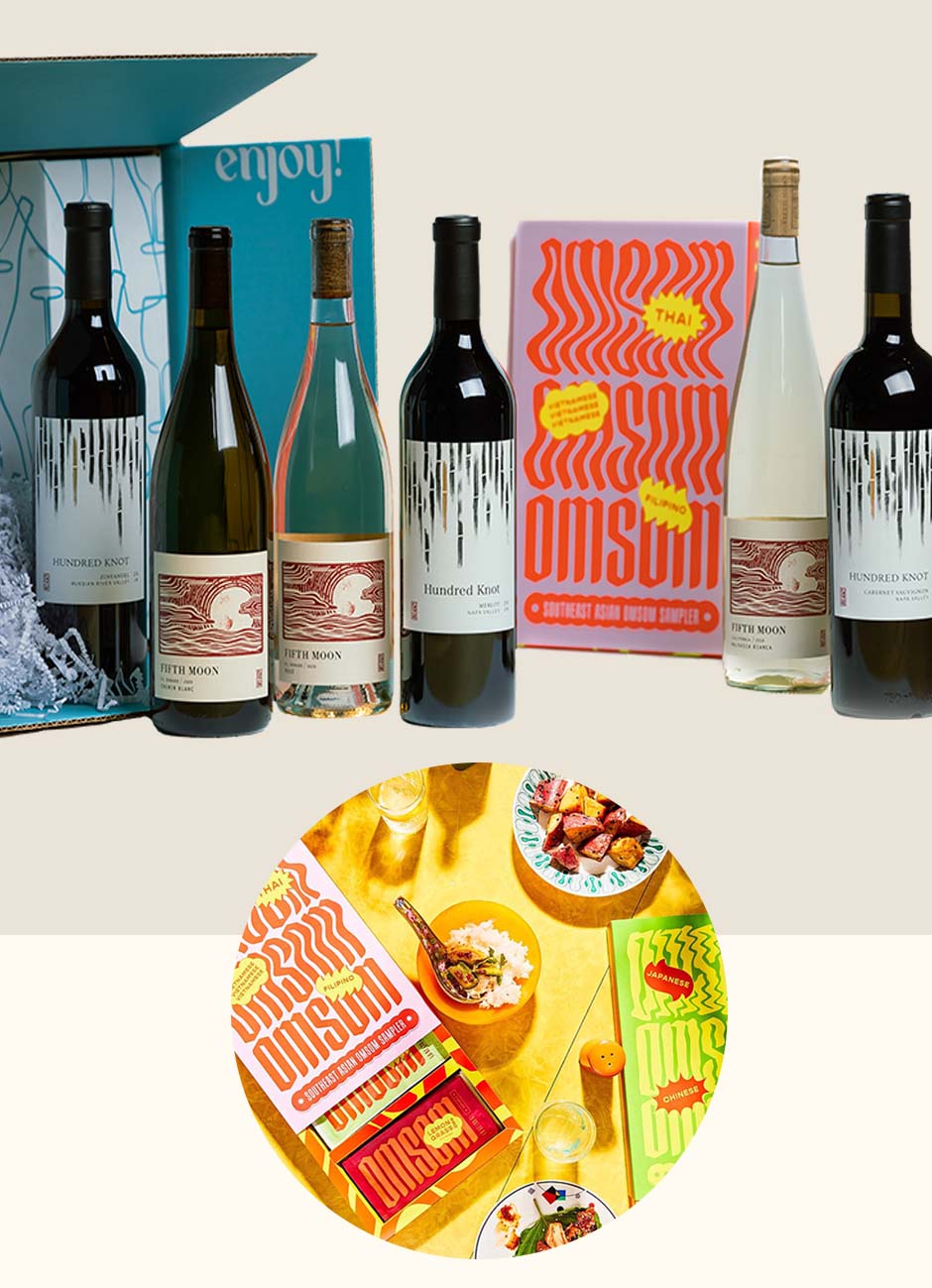 OMSOM Seasonal Foodie Box
Founded by Vietnamese sisters, Vanessa and Kim Pham, OMSOM brings restaurant quality Asian food right to your kitchen. Their insanely delicious, super simple meal starters were created by chefs from around the country. Say hello to your secret ingredient for quick, tasty Southeast Asian meals with a selection of mouthwatering wines to pair.
Fly by Jing Seasonal Foodie Box
Say hello to your two new put-on-everything kitchen staples. You may be surprised at the versatility of our wines alongside the delightfully spicy and umami-rich Sichuan Chili Crisp and Mala Spice Mix. To start, try Jing's suggested recipes and our recommended pairings, then branch out from there to make your own flavor magic.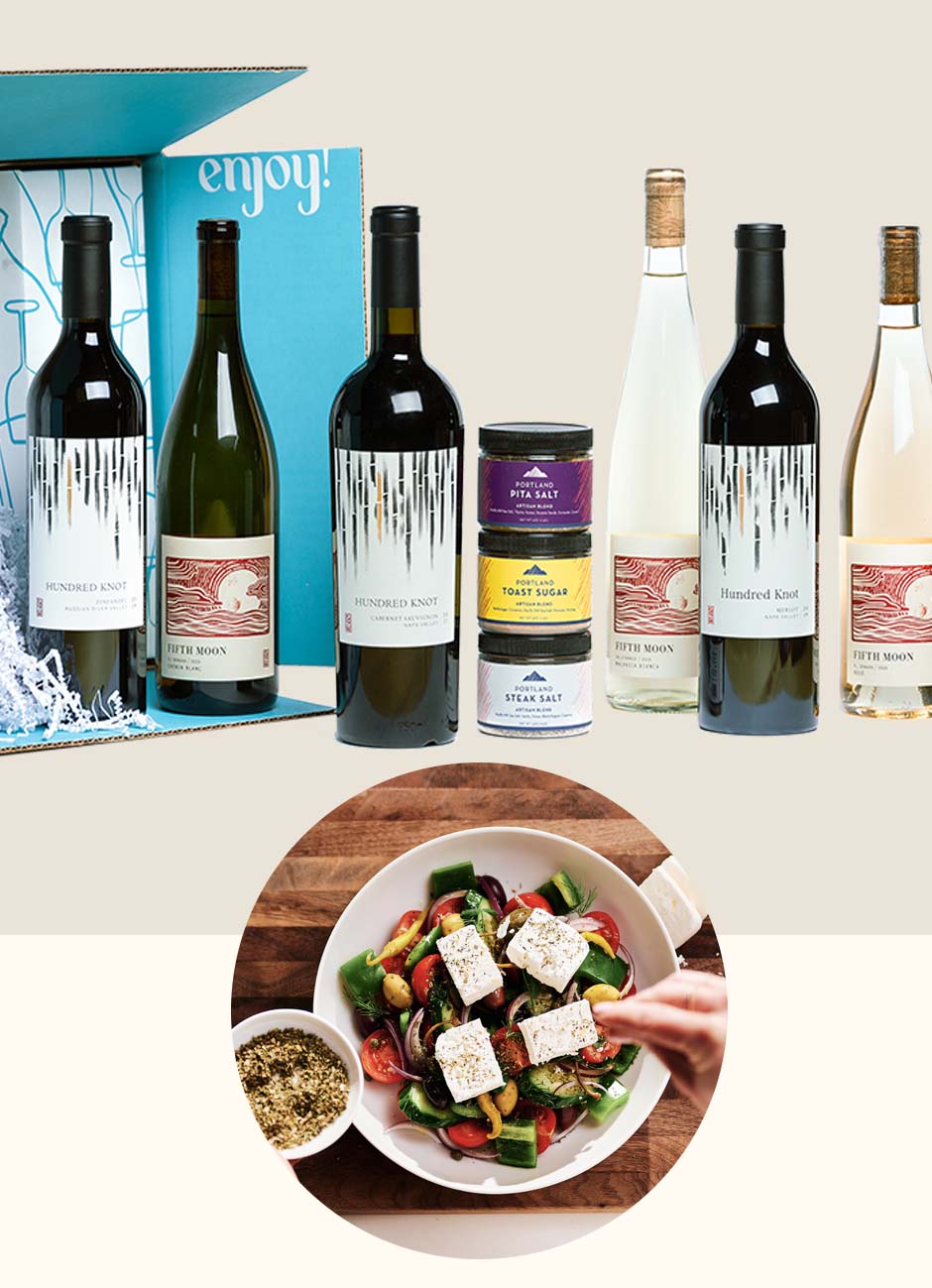 Portland Salt Seasonal Foodie Box
Portland Salt Co. was founded on the notion that life's too short to eat uninspired food. Their artisan blends are made with pure sea salt from Pacific Ocean and all-natural spices to bring out the very best in your cooking. Enjoy 3 of their easy-to-use salt blends to create restaurant-quality dishes that pair sensationally with our wines.
"We received this as a gift, and this quickly became one of our favorite gifts to give."
–Rebecca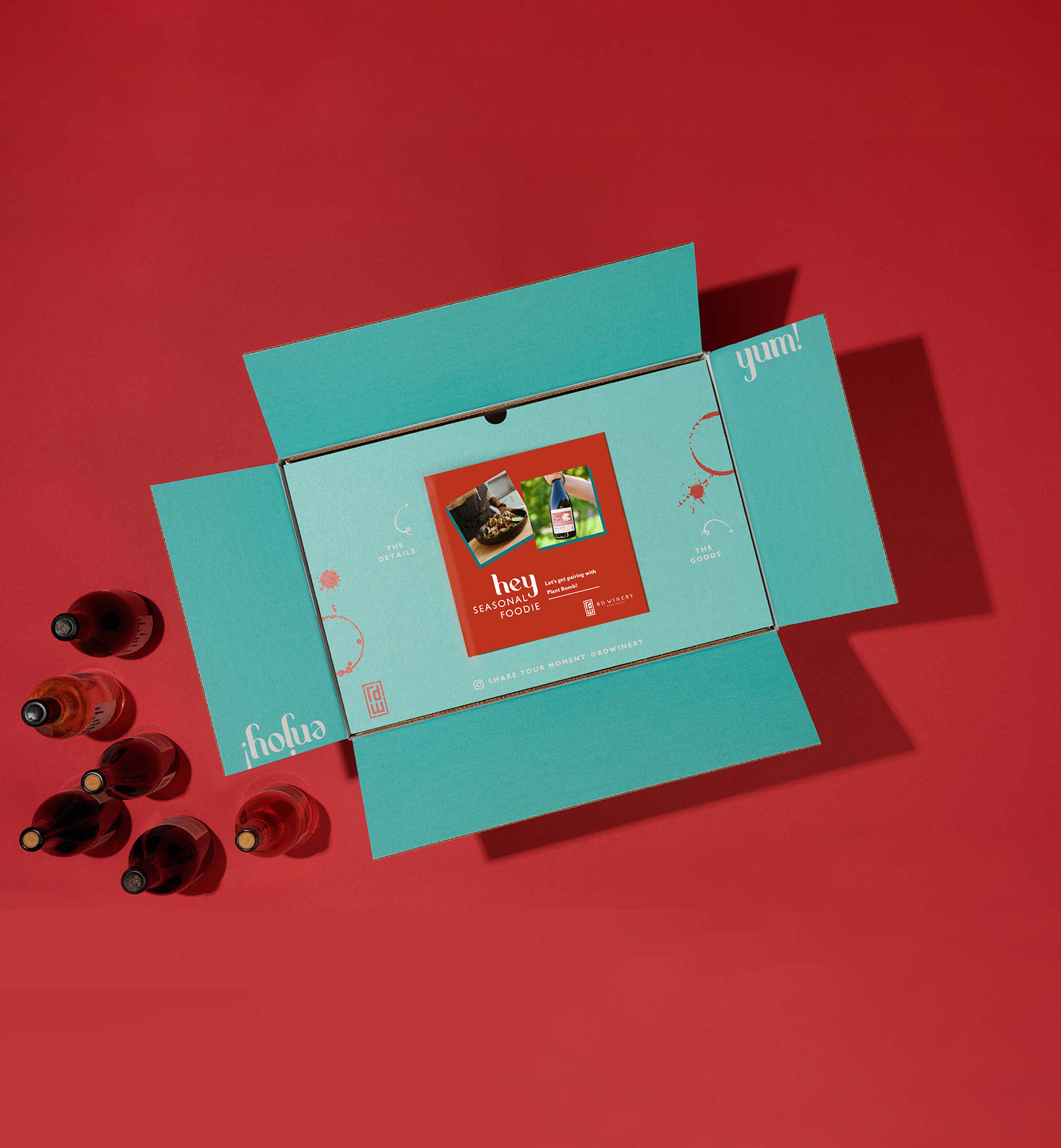 What is a Seasonal Foodie Box?
We're always talking about how we make wine that pairs with anything and everything, so we put our money where our mouth is in our Seasonal Foodie Boxes. We search high and low for the coolest, most delicious, and unexpected food products and recipes to pair alongside our incredibly versatile wines. We hope we can defy your expectations and open your mind to all the possibilities just waiting for you to enjoy or share with others.
in each box
• 6 bottles of RD wine
• Featured maker's products
• Easy-to-make recipes from the featured maker
• Winemaking notes & serving recommendations
Join the Club
Want to receive a new Seasonal Foodie Box throughout the year? Join our wine club and get first access to the featured products and wines we're most excited about. Plus, as a member you can enjoy our Napa Valley tasting experiences on-the-house or at a savings. To start enjoying these perks and more, please visit our wine club page.