Seasonal Foodie Featured Maker
Meet Brooklyn Delhi Co-Founder, Chitra Agrawal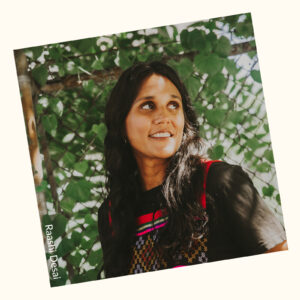 If you're like us, fall has you craving more time in the kitchen simmering sauces and slow-cooking stews. But if you're short on time, which is the reality for most of us, then Brooklyn Delhi's Indian-inspired sauces will become a staple in your kitchen.
Inspired by India's culinary traditions and family recipes, Brooklyn Delhi brings vibrant and complex flavors to tables across the United States. We caught up with Co-Founder Chitra Agrawal to learn more about why she started Brooklyn Delhi and what she hopes people experience when they try her sauces.
What inspired you to start your business?
I have been obsessed with achaar or Indian pickle from a young age. One of my first food memories is sucking on the rind of a
lemon pickle that my Aunt made. Since then I have been chasing intense flavors. I realized that it was impossible to find a homemade tasting achaar in stores that was not filled with sodium and preservatives so I started making my own from local produce. Achaar is a staple condiment in South Asian homes and I want it to be a staple in homes across America. Good Indian food requires specialty ingredients, technique and time. Brooklyn Delhi is making it easier for people to enjoy complex, nuanced Indian flavors without having to spend hours in the kitchen.
What do you love most about food and cooking?
I love how food can bring people together. Personally, I became very close to my family by just cooking with them. As a 1st generation Indian-American, there was always this cultural divide between myself and my parents but food was a way to find common ground and connect.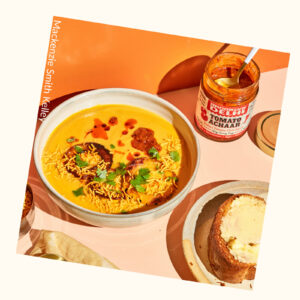 What is your go-to comfort food?
Rice and dal with a little yogurt and achaar (of course!) mixed in and eating it all with my hand.
first time?
Describe your dream dinner. Who's there, what are you eating, what are you drinking?
I miss my paternal grandmother so much. I had just started my work in food before she passed away. I would love one more meal with her. She was an excellent cook and my dream meal would be her puris, aloo gobi, matar paneer, dahi vada and root vegetable achaar that she taught me how to make. My grandmother loved whiskey so there would be whiskey most definitely.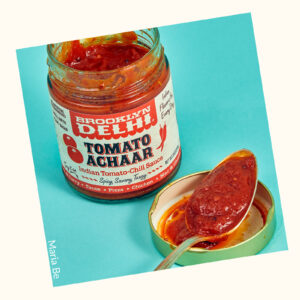 What is your hope for people experiencing your product for the first time?
Well first I want people to think it's damn delicious! I also want people to understand
that Indian food is not just what you eat in restaurants and I hope I can inspire those that try my products to discover more about the cuisine.
Are you a wine drinker? Any particular kind of wine you're loving right now?
Yes. I got really into orange wine last Summer.
What most excites you about this food and wine pairing?
I happened upon the combo of Indian food and orange wine and it has stuck. The zesty, fruity nature of the wine really complements the heat and spices in Indian cooking for me.
The RD Winery + Brooklyn Delhi Seasonal Foodie Box is available to members now through February.
For a limited time, get the Brooklyn Delhi box without a membership!