Hundred Knot Khoai Label Wins Gold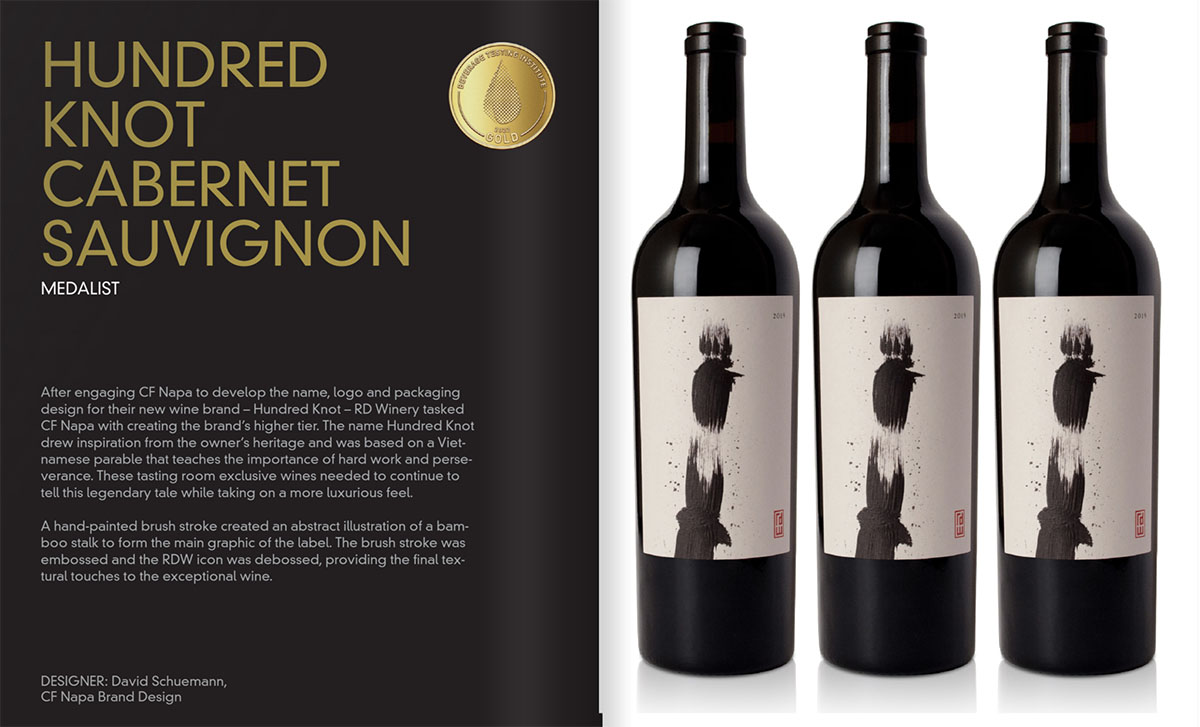 We're honored to have our Hundred Knot Khoai Cabernet Sauvignon label recognized with a gold medal by the Beverage Testing Institute. The stunning labels for our Khoai collection were designed by CF Napa Brand Design.
Our Khoai label honors the unlikely hero in the Vietnamese fable, Hundred-knot Bamboo. CF Napa beautifully represents the key element of the tale with a hand-painted illustration of a bamboo stalk. From the paper selection to the embossing effects, we think the finished label is worthy of our determined Khoai and this delicious single-vineyard wine.
The Hundred Knot Khoai Cabernet Sauvignon releases in 2022. The Hundred Knot Khoai Pinot Noir and Chardonnay are now available in our tasting room and online.