How We're Changing the Region's Status Quo
"I'm very proud to be leading a diverse winery that pays homage to my heritage and has the potential to change the way people generally perceive the Napa Valley." –CEO Mailynh Phan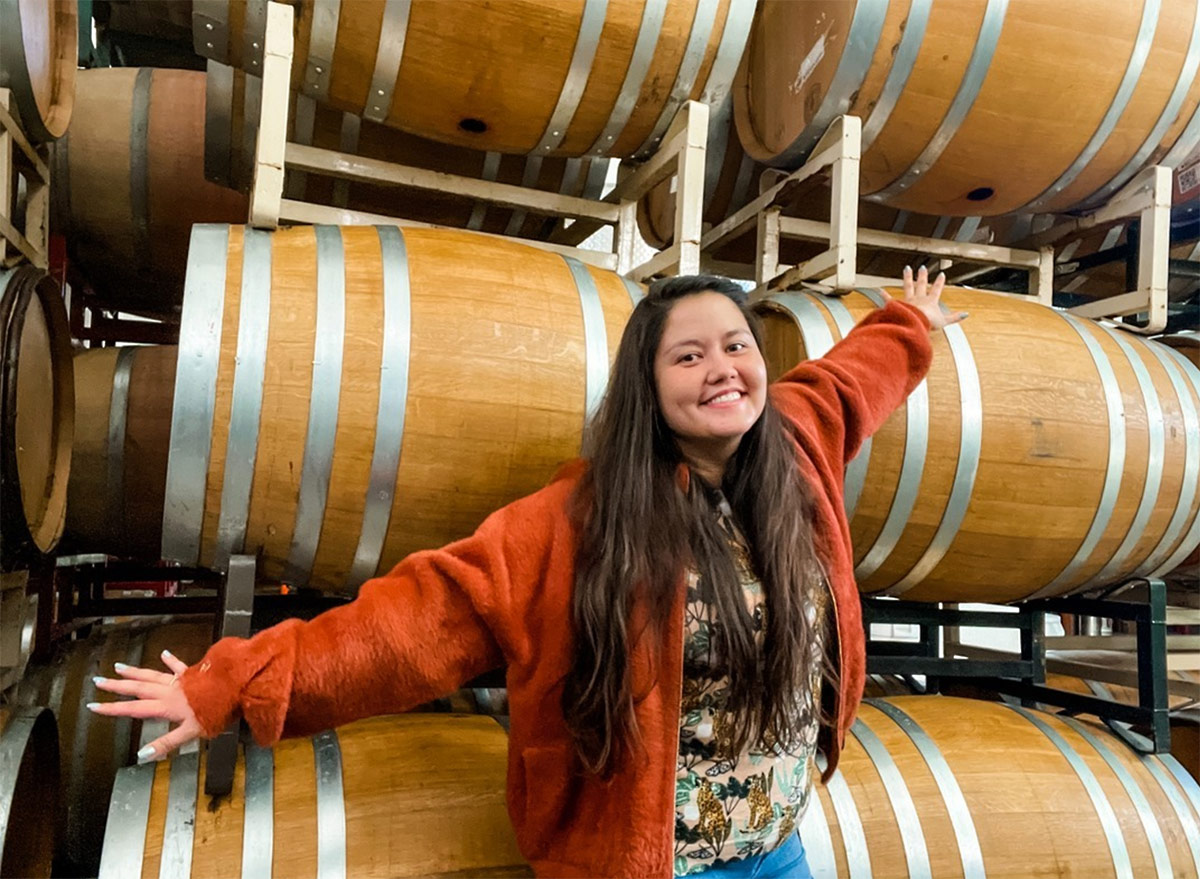 As a Vietnamese-owned, woman-run winery that's geographically on the outskirts of the Napa Valley, RD Winery embraces its outlier status. It's been a decade since Mailynh Phan began managing operations and although she says she's still learning on the job everyday, she's carved out an unexpected niche as an industry trailblazer.
Growing up, Phan wrestled with how she fit in. Her mom is white and her dad is Vietnamese. When she arrived in Napa, it was clear she didn't look like the typical winery CEO. She's young, not white, and not a man. In a region that's been iterating on the same business model for decades, Phan saw an opportunity to capitalize on her outlier status and rewrite the rules. Creating a place that values acceptance and diversity is what drives her approach to a pretension-free tasting experience and affordable, but exceptional wines.
Napa wineries are legendary for their exclusivity and unspoken etiquette. In practice, this approach to wine misses its inherent ability to bring people together. Phan explains, "I'm very proud to be leading a diverse winery that pays homage to my heritage and has the potential to change the way people generally perceive the Napa Valley. I want people to feel like they're part of our community, free of judgement, and can have something special that they can afford."
RD wine delivers on the quality you expect from Napa without a steep price tag. The wines are made by Timothy Milos, who is known for his purist winemaking style and 95+ point wines. The wine program was designed around Milos' expertise and grower relationships, transforming some of the region's finest fruit into complex, terroir-driven, wines that are ready to enjoy now.
This summer, Phan hopes to welcome the community for an official grand opening, which was postponed after the pandemic hit last year. She and her team have their sights set on expanding the visitor experience to bring more of the community together. Phan says she envisions regular, casual events that locals are drawn to and travelers can feel equally comfortable enjoying. Just last month, RD Winery launched a new food program and the first all-Asian-cuisine pairing menu. The food and wine experience features exciting twists like Grüner Veltliner with green curry dusted popcorn and Chenin Blanc with a veggie spring roll and tamarind sweet chili sauce. In true RD style, guests are encouraged to find their own favorite combinations as there are suggested pairings but no hard and fast rules.
RD Winery's approach is representative of a new wave of businesses directly addressing consumer pain points. More than ever, people are craving a sense of community and belonging without pretense. RD Winery has opened the door to an alternative Napa experience and is ushering in greater diversity in the process.