Grüner Veltliner: Tricky Food Pairings Made Easy
Sipping with Assistant Winemaker, Connor Bockman
Imagine your ideal springtime wine. Perhaps it's bright, lively, and bursting with abundant fruit, and the energy of new growth. For me, the wine that perfectly embodies this spirit is Grüner Veltliner. It's full of zesty citrus, fresh blossom, and just-sprouted herbs like lovage, tarragon, and mint. A Grüner Veltliner wine is perfect for the first days of spring, and whenever I drink it, I can't help but start singing "the hills are alive with the sound of music."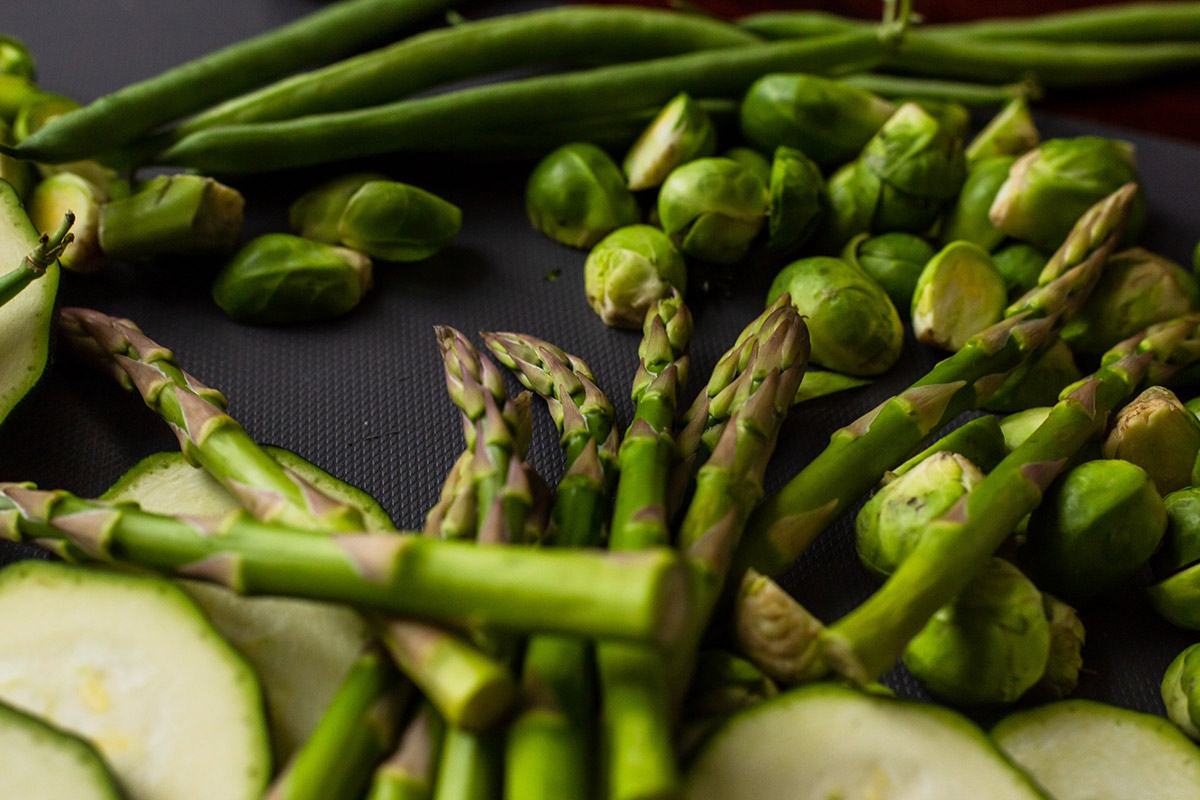 The best wine for spring dishes
Every year, by the time the weather starts to warm up, I am sick of hearty stews, braised meats, and the heavy tannic reds that pair so well with them. I put away my dutch oven and heavy sweaters and yearn for something lighter on the palate.
I am always inspired to cook with the first greens of the season: Asparagus, radishes, peas, rhubarbs, artichokes, endives, kale, chard, and leeks. The bounty of spring knows no bounds, yet it is notoriously difficult to pair with wine. Grüner Veltliner to the rescue. Where other wines clash with the herbal and vegetable characters of spring cuisine, Grüner Veltliner embraces it. The cleansing acidity, low alcohol, and spicy, herbal aromatics (think wasabi and green lentil) provide a backdrop for and interact beautifully with garden-fresh foods. I dare you to find a better pairing for blanched asparagus, a particularly challenging dish to pair with wine.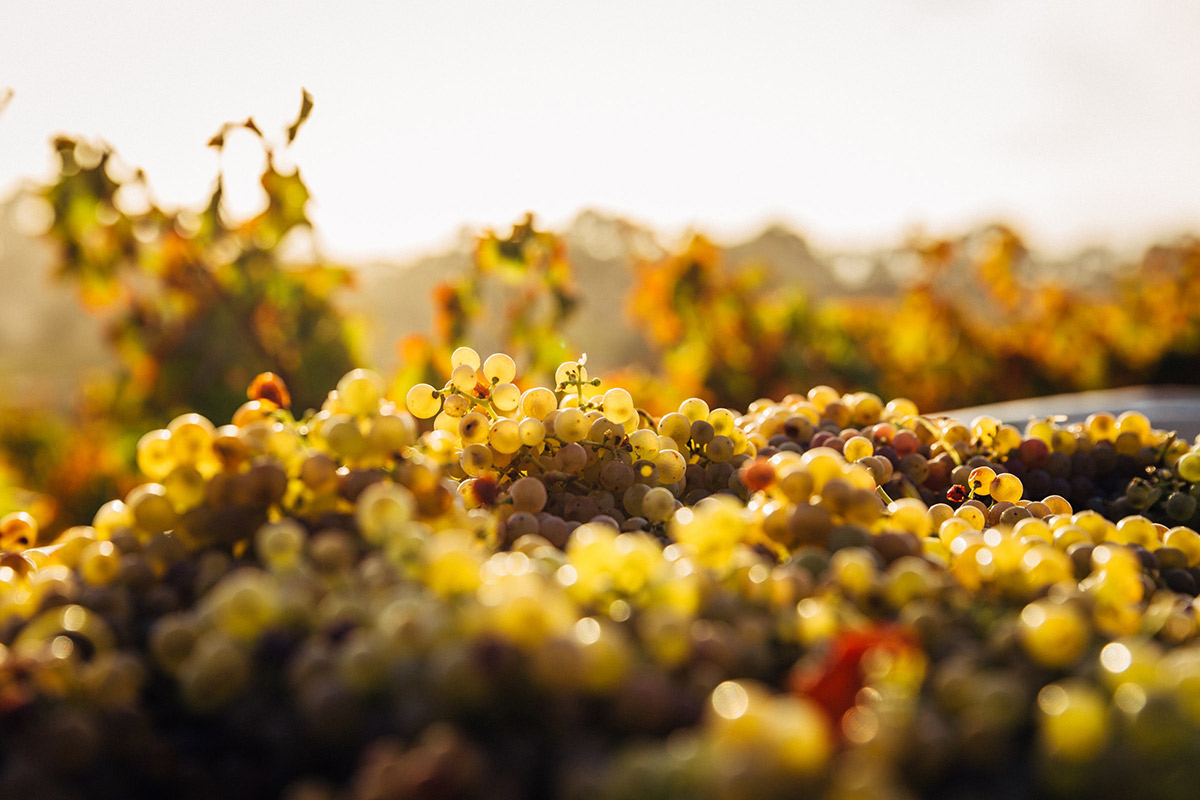 What is Grüner Veltliner?
Where did this grape come from? Why haven't I heard of it? And how do I pronounce it so I can impress my friends? When it comes to proper Grüner Veltliner pronunciation, embody your inner Arnold: GROO-ner VEHLT-ly-ner. The grape is Austria's native son and superstar. It is a wonderful autochthonous grape variety, meaning it's native to and predominantly found in the place it originated. The name translates to the "green wine of Veltlin" and has been grown in Austria for hundreds of years.
Fun fact: There were only 670 tons crushed in the state of California in 2019, so Grüner only accounts for 0.04% of the white wine grapes. Lucky you, you're now in the know and can get your hands on some of this rare wine.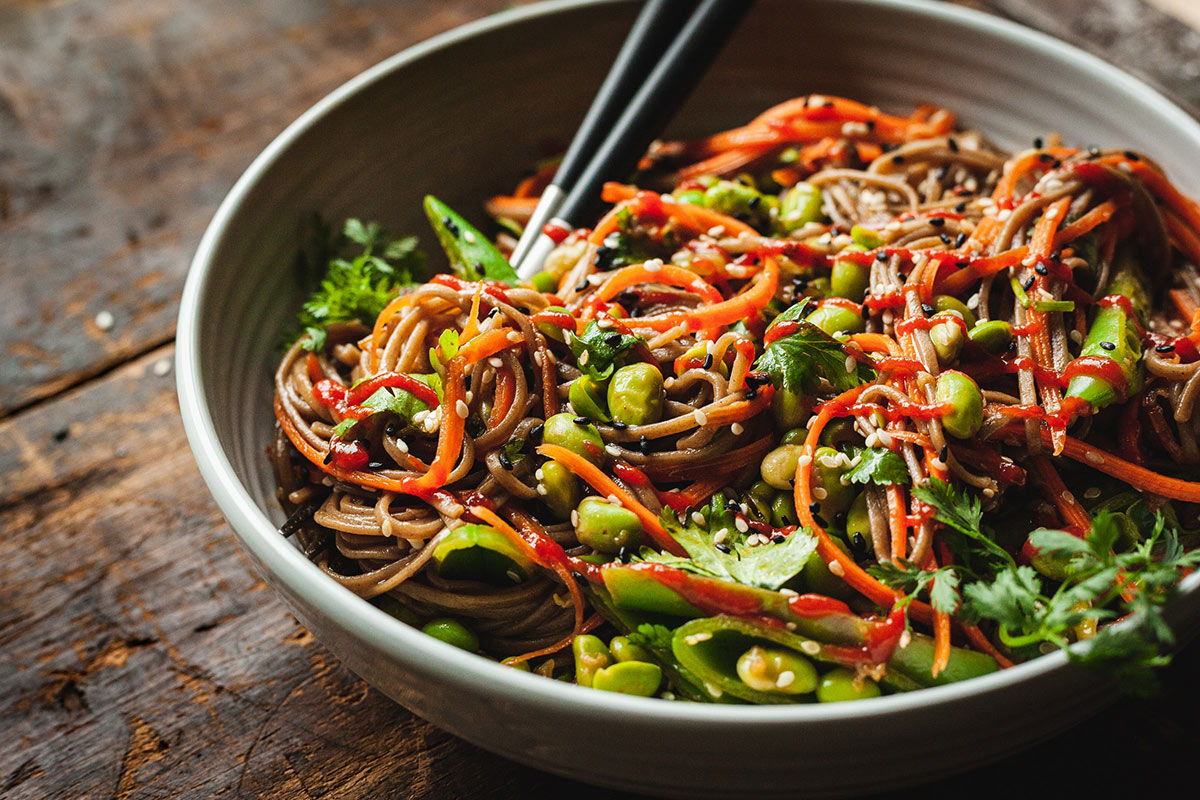 Perfectly pairs with spicy food
While Grüner Veltliner may remind me of spring in a bottle, its true value comes in its shape-shifting ability with the cuisines of the world. In fact, you may just find the ultimate Grüner Veltliner food pairing in dishes that surprise you. Indian food, check. Thai food check. Chinese, Ethiopian, Mexican; check, check, check. Anywhere you find spice and heat, Grüner Veltliner provides the palate-cleansing needed to go back for seconds of Sichuan pork, Madras curry, or chile verde.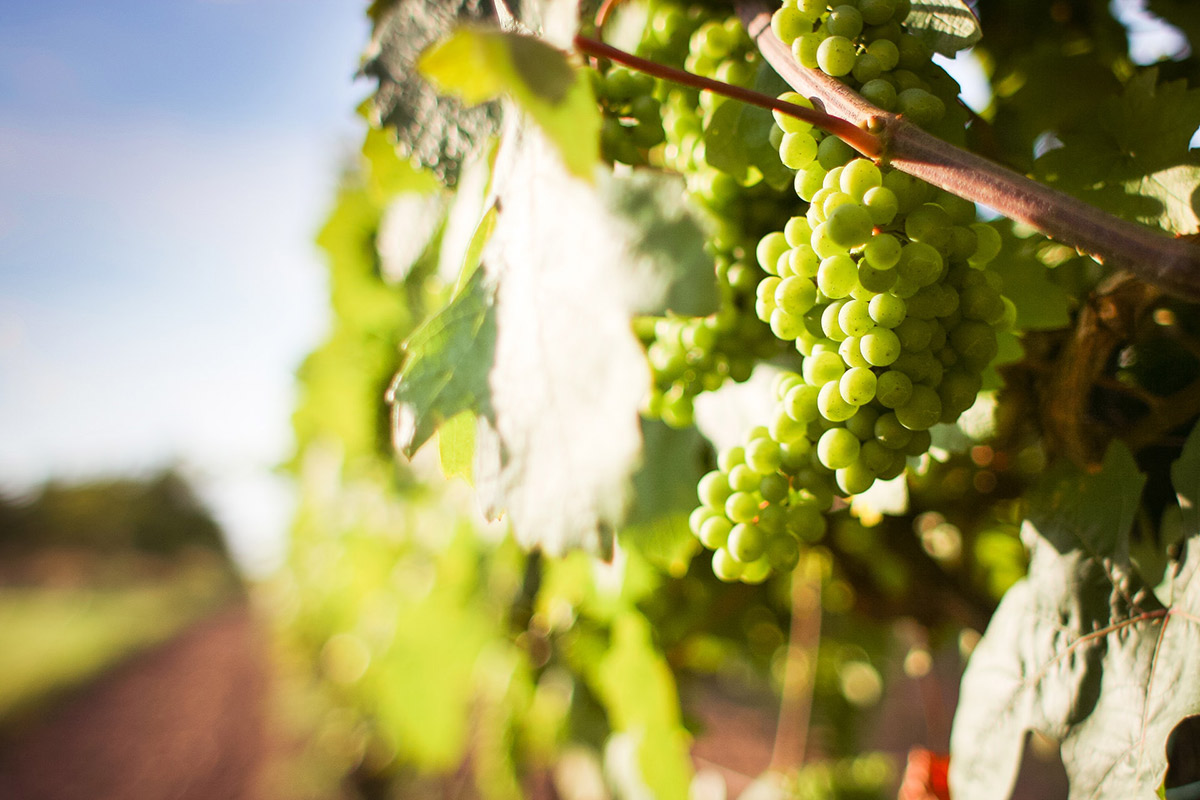 Where new world Grüner Veltliner thrives
More recently, Grüner has found a home in California, and we were delighted to discover an amazing vineyard growing the grape in Edna Valley along California's Central Coast. Just south of San Luis Obispo, about 5 miles from the Pacific Ocean as the crow flies, the vineyard spans gently undulating hillsides of ancient volcanic soils. This proximity to the Pacific promotes a long growing season allowing the vineyard to capture maximum California sunshine while being kept cool by the moderating ocean influence. As a result, the grapes ripen slowly, giving us a mouth bursting with fruit, yet with ample acidity to support the wine.
We like to think of this wine as a California twist on an old-world classic. All of the spice and freshness you would expect from a traditional Grüner, but with a juicer, riper profile that lets you know you are in California.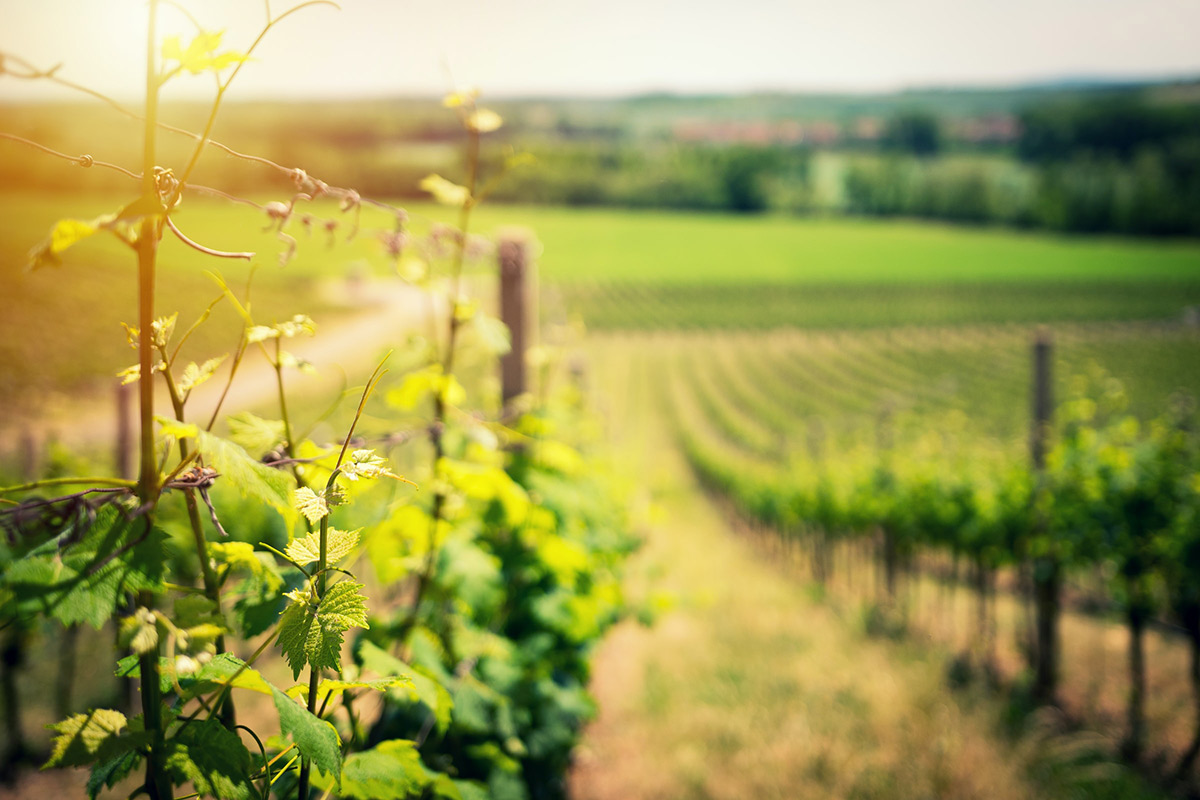 Our fermentation process
In the winery, we decided to keep things simple and let the vineyard speak for itself. Pressed whole cluster and fermented cold in stainless steel to help preserve the aromatics, the fermentation took two weeks and went to complete dryness. We blocked malolactic and left it on lees until bottling in the spring to preserve the vibrancy of the wine.
Can you age Grüner Veltliner?
We won't blame you if you drink it all now (we had to stop ourselves from drinking immediately after bottling), but Grüner is famous for its ability to age gracefully. While you trade freshness for complexity, a little bit of age can develop added texture and aromas of candied ginger, honey, and a wonderful nuttiness.
Grüner Veltliner is truly one of the world's most versatile wines. Its unparalleled pairing abilities span a variety of cuisines and are the answer to complement tricky vegetable dishes. Enjoy it upon release or put a few bottles away to age. Grüner Veltliner is quickly becoming a fan favorite, and we think you'll find this wine a real palate-pleaser.
Shop Grüner Veltliner