No Vineyards, No Problem
Sipping with CEO, Mailynh Phan
Let's start with the question I think a lot of people have:
What do you mean the winery doesn't have vineyards?
Three years ago, we received a one-star review that said, "…not a winery with grapes", which to this day stings a little. Let's set the record straight: We don't have a vineyard. Not all wineries have vineyards and not all vineyards have wineries. Not all wine brands even exist beyond a label, but we'll go into that another time.
When I moved to California a decade ago to work in the wine industry, I too, mistakenly thought 'winery' and 'vineyard' were relatively interchangeable descriptors and assumed all wineries had vineyards. I get why the mistake is made. There are a lot of misconceptions out there. I also thought everything in the industry would be romance and orchestral music and that grapes were washed before being crushed… what a learning curve!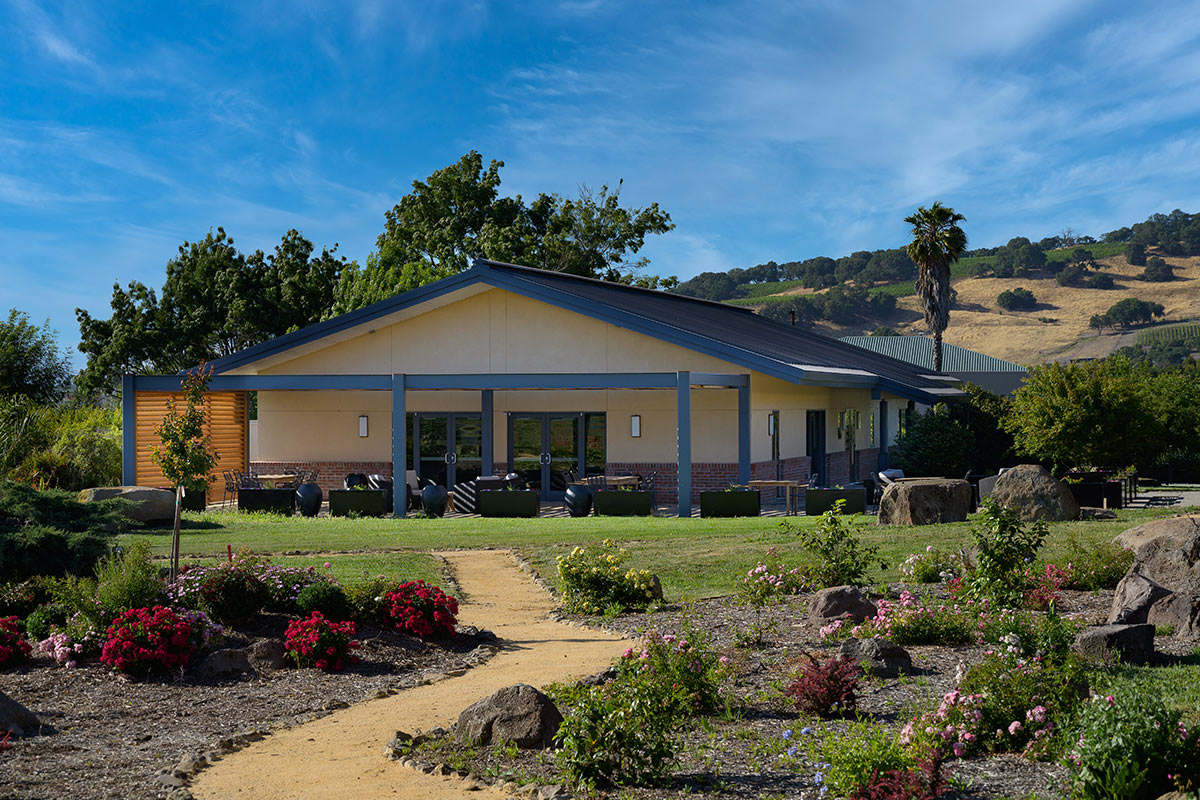 I love visiting vineyards but I don't mind leaving the growing, to the growers.
We don't have vineyards at RD Winery and for that, I am thankful. If you're in this industry, you probably think I'm lying when I say I'm thankful but if you know me, you know I'm a terrible liar and I have keen fondness for honesty, sometimes brutal honesty (I'm originally a New Yorker after all). The truth is, if I had to worry about a vineyard, I would have left this industry a long time ago to avoid a total stress melt-down. I could picture myself adamantly working on summoning rain during the droughts using the opposite version of the childhood classic, "rain, rain, go away". I imagine my song would be something like "rain, rain come to stay…". Uncooperative weather, climate change and more recently, the devastating wildfires is a lot to navigate. While the whole industry feels the impact, growers field the challenges first and to them, I nod my head in admiration.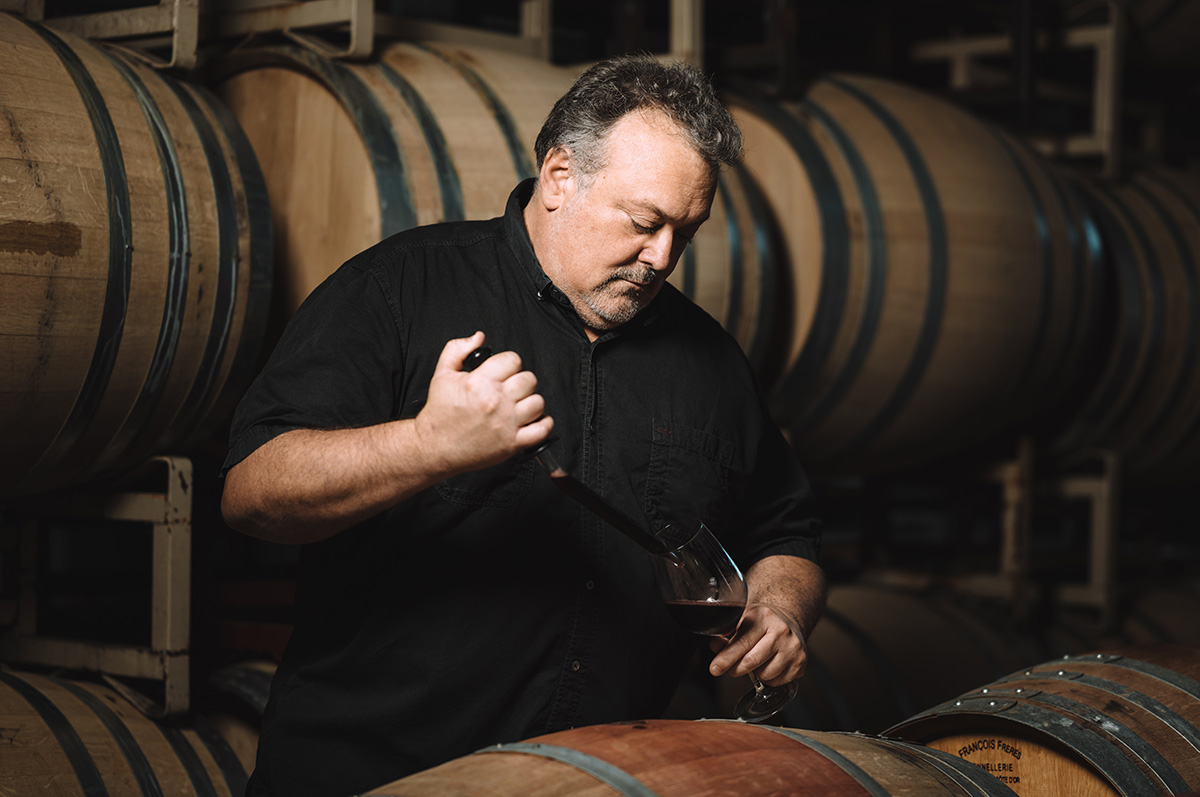 I prefer indoor plant-tending to outdoor vineyard management. I am, however, extremely thankful there are a bunch of folks who have the passion and skill to manage and care for a vineyard. I am also grateful for our über-skilled winemaker, Timothy Milos, who selects the vineyards and uses his long-standing relationships to get us the best fruit. Tim can suss out the folks who really know what they're doing and honors their vineyard work through his winemaking. I should note that walking through a well-farmed vineyard with the consistent trellising, beautifully aligned rows, artful pruning and occasional cluster of wildflowers is like witnessing pure magic. I love visiting vineyards but I don't mind leaving the growing, to the growers.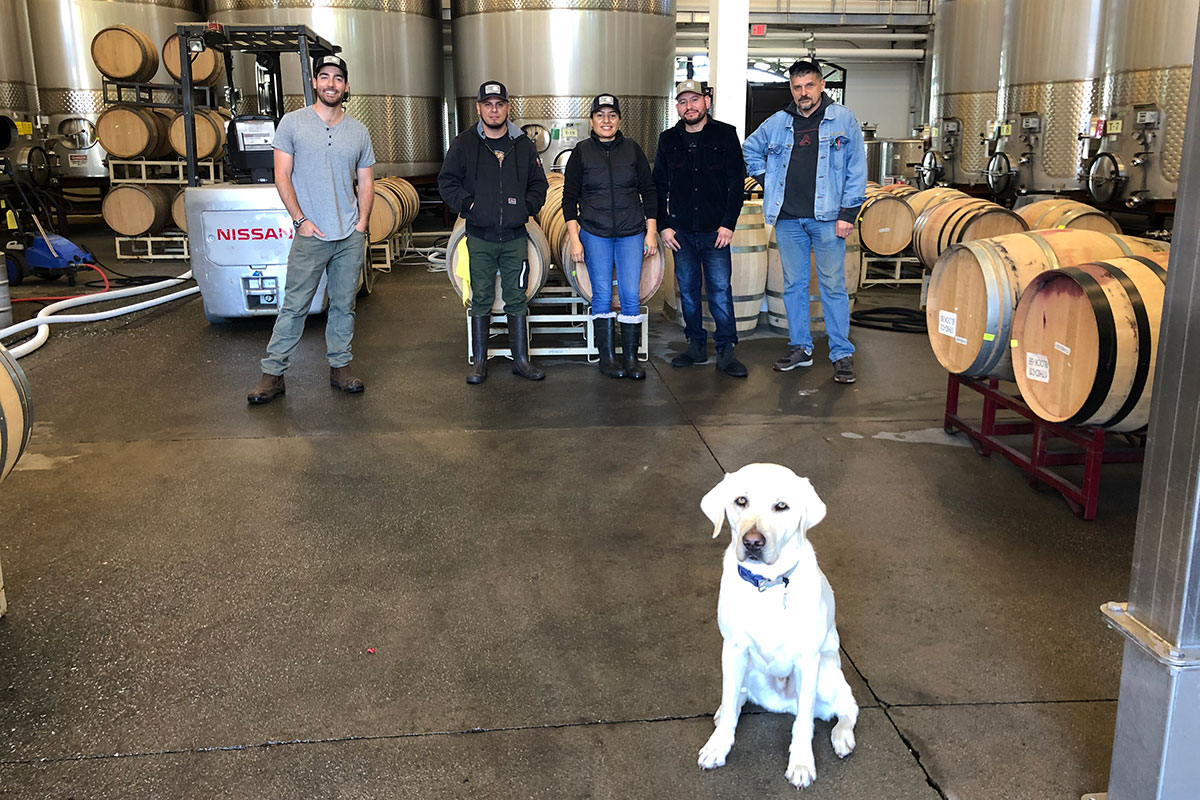 The grape market is one of supply and demand. Where there is demand, supply will appear. You have vineyards (aka suppliers) who have grapes (raw materials) to sell, and wineries (manufacturers) are processing that fruit into a final product. Though there is a thick layer of romance blanketing the industry (thank you marketing), at the end of the day, the wine industry is just that, an industry. Yes, there are elements of skill and art that overlay the industry but fundamentally, at its core, it's a standard market. Grape prices are determined by willingness to pay and the baseline price per ton of each variety is set on historical prices (the CDFA Grape Crush report will tell you the average price per ton of a varietal from its district location) or prices are based on the notion of quality and cache. Generally speaking, the higher the quality of the fruit, the higher the price per ton and the higher the ultimate price per bottle. Once the vineyards are selected, we sign contracts and the winemaking team checks on the progress of the fruit as it develops before calling the pick in harvest.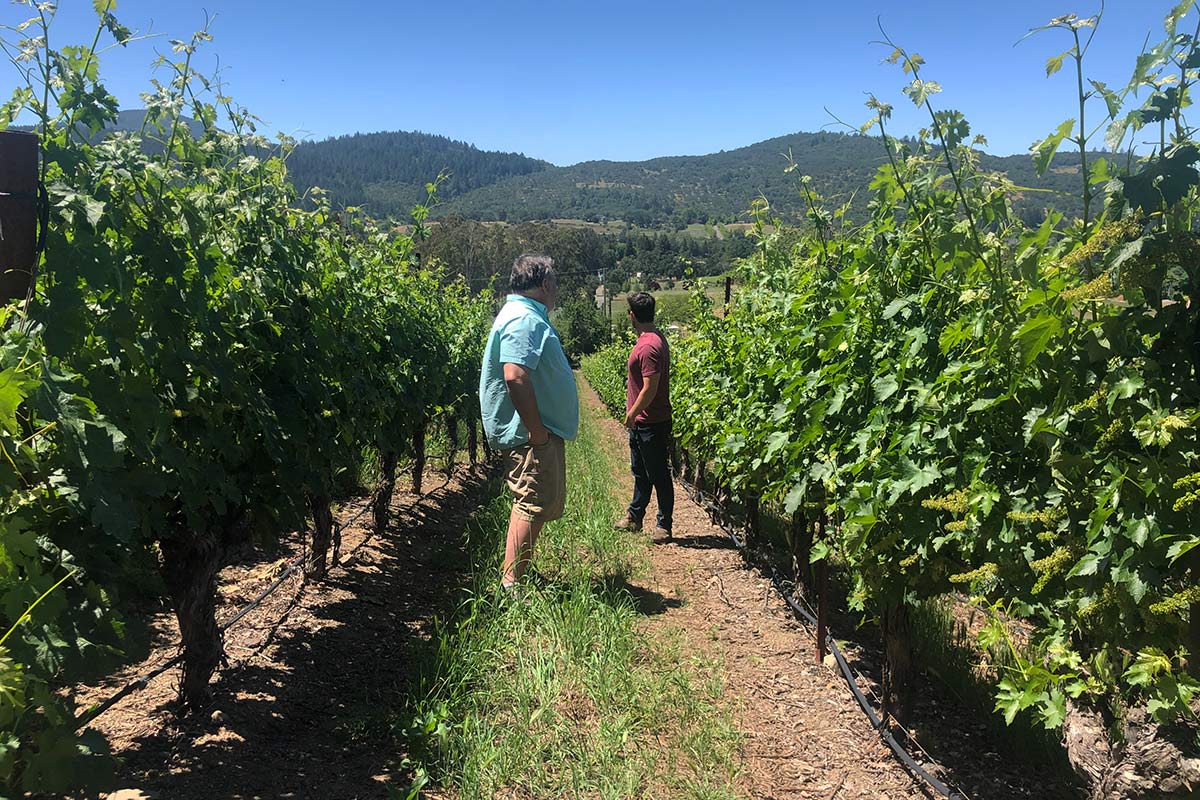 If wanderlust is the strong desire to travel, let's define vineyard-lust as a strong desire to find the best vineyards to make the best wines.
Some wineries, particularly wineries with estate vineyards, will generally produce only the grapes that they farm on their estate. Since we don't have an estate winery, we're not expected nor married to producing anything in particular. It's like we get to color with every color in the Crayola box– no limitations, just options. If wanderlust is the strong desire to travel, let's define vineyard-lust as a strong desire to find the best vineyards to make the best wines. Our vineyard-lust is why we produce some California rarities like the Fifth Moon Malvasia Bianca and the Fifth Moon Grüner Veltliner. Our winemaking team gets to select the fruit that makes their heart pitter-patter and piques their interest. Who doesn't want an artist to have the colors they want to play with most?
There is no one formula for how to make wine and likewise, there is no one way to have a winery. We're grateful we have the opportunity to bring some of California's finest fruit under one roof, allowing us to focus on crafting the finest wines California has to offer.