July 23, 2022
Join us for our 2nd annual Summer Moon festival – an afternoon of community and good vibes, with plenty of wine, food, and music to enjoy.

LEARN MORE
July 23, 2022
Join us for our 2nd annual Summer Moon festival – an afternoon of community and good vibes, with plenty of wine, food, and music to enjoy.

LEARN MORE
AN INCLUSIVE APPROACH
Wine for Every Table
As the first Vietnamese-owned and woman-led Napa Valley winery, we offer a fresh take on winemaking and wine enjoyment. Our mission is to craft fantastic wine, and make the whole experience more inclusive along the way. You'll find our wines to be extremely versatile, pairing with a range of dishes, cuisines, and occasions—so you can enjoy them any way you like. Which is how it should be.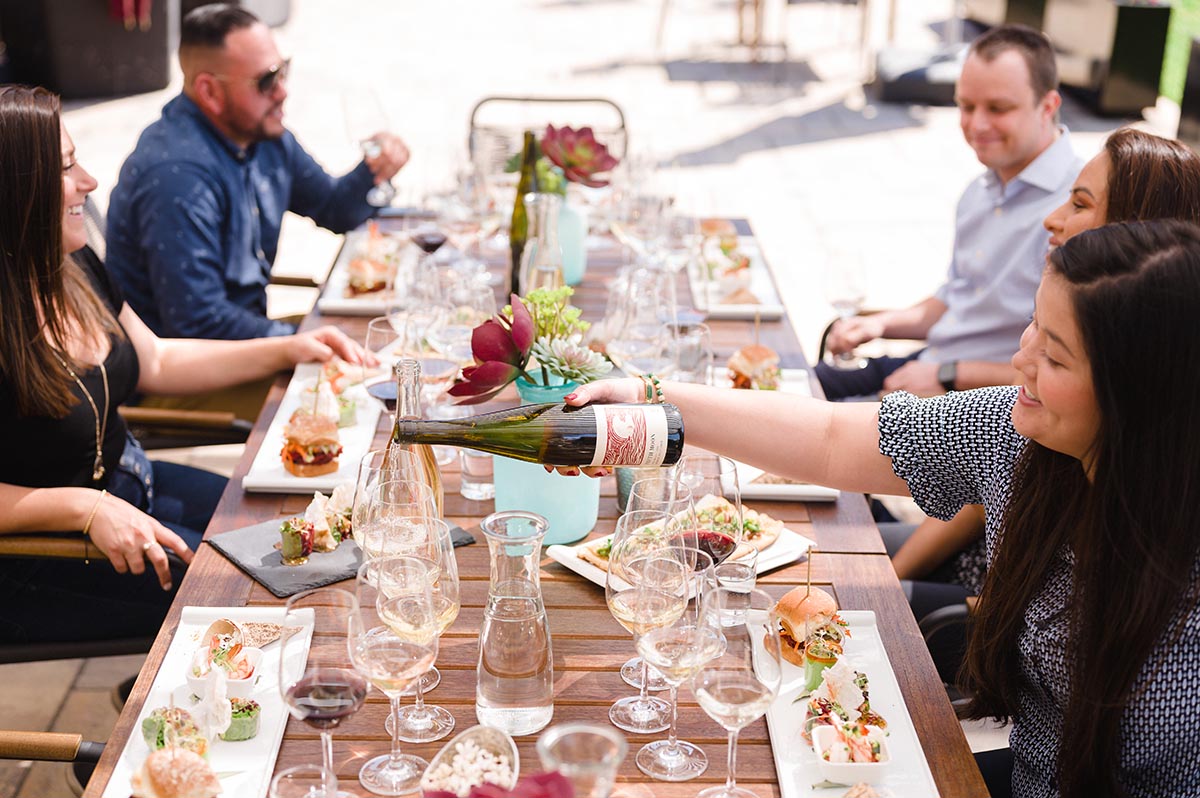 Walking through the doors of our tasting room will both transport you and make you feel very much at home. Relax, connect, learn, and soak up the good vibes. Our tasting room is open Thursday-Monday. We hope to meet you soon.
What We're Drinking
There's always something for every palate on our table. Here's what we're loving most this season.
"The wines are magnificent."
-Nita R.

"Wow this wine rocked my world. We served it with venison over the holidays. RD is my new favorite winery!"
-Zoe M.

"Great wines. Highly recommend!!!!"
–Leidy B.

"The fruit in Hundred Knot Cabernet is so rich and flavorful you'll wish you'd have saved a bit for dessert."
–Roger D.

"The taste transports you to a perfect summer day, no matter the time of year. Great with hors d'oeuvres or on it own."
–Sarah O.

"Paired very well with mild/sweet curry. Perfect balance of dry and bright. Would definitely recommend and drink again!"
–Chris D.
WINE CLUB
Get that RD feeling at Home
Want delicious wine in your hands on a regular basis? We'll send you everything we're doing back flips over each season. Plus, get some great perks for being our biggest fan.
A fresh
take on
winemaking
We are purists at heart. You see it in our minimalist approach to winemaking, but more importantly, you taste it in your glass. We believe good wine reflects its origins and brings the vineyard, the grapes, and the land to life.
Top of Mind
There's always more than meets the eye. Take a peek behind the scenes and learn more
about our winery, our wines, and our perspective.
Join us in supporting AAPI owned restaurants. Here are some incredible gems you may have not yet discovered.
A big thank you to the makers and guests who joined us to ring in spring with delicious wine in hand.