A winery's success depends on devotion and grit.
Making wine is a labor of love. It's tireless, sometimes cold, sometimes sticky, often painstaking, but at the end of the day, it's 100% worth it. We're lucky to have a tight knit, fun loving diverse crew that's as hardworking as they come, and committed to making great wine.
People
A winery's success depends on devotion and grit.
Making wine is a labor of love. It's tireless, sometimes cold, sometimes sticky, often painstaking, but at the end of the day, it's 100% worth it. We're lucky to have a tight knit, fun loving diverse crew that's as hardworking as they come, and committed to making great wine.
Timothy Milos: Winemaker
Timothy Milos jokes that he's "dropped out of some of the best schools in the country." A master craftsman if there ever was one, he is known for supreme attention to detail, organizational strategy, ingenuity and problem-solving fermentation management. "Every wine, every fermentation," he says, "is a living system. It is its own ecology, and it evolves over time. It is as complex a matrix as you could ask for." Dedicated to producing terroir driven wines over a 20 year span, he uses traditional winemaking techniques and a minimalist approach in order to reveal the distinction of each unique wine.
A sixth-generation Bay Area native, Tim grew up exploring the hills of rural west Marin, building houses in the summer, reading countless books and cooking. In addition to his interests in philosophy, history and politics, he studied Cell Biology and Biochemistry at Sonoma State, and was involved in plant genome mapping at the USDA. While working towards a PhD in molecular plant pathology at Cornell University, he realized he would never be content being in a lab all day, and in 1997, headed back to his native California to study Enology and Viticulture at UC Davis.
"Wine sits at the nexus of so many fields of study: history, culture, biology and biochemistry to name just a few. The fruit itself is the product of a complex interaction of the vine with its environment, influenced by the hand of the grower and the vagaries of the vintage. Every fermentation," he says, "is a living system. It has its own ecology, and it evolves over time. Wine is as complex a matrix as you could imagine, and in the end its enjoyment is a social event predicated on history and culture." While at UC Davis, Tim interned at Stag's Leap Wine Cellars, was the research enologist at Opus One, and left Davis to be named winemaker for S. Anderson and then Cliff Lede. In 2004 he began consulting for wineries in Napa Valley and Sonoma County.
Dedicated to producing terroir driven wines, he uses traditional winemaking techniques and a minimalist approach in order to reveal the distinction of each unique site. Though a very modest and jovial individual, he takes his craft extremely seriously, and with over 20 years of winemaking experience, Tim has received fabulous scores from every media outlet, scoring 90+ on well over 120 wines, placing in the Top 100 Wines of the Year several times, and 100 points for some of his hillside mountain Cabernets. We are extremely fortunate to have such a talented person at the helm of this project, as his expertise, experience and overall commitment to excellence are the foundational pillars that continue to drive this program into the future.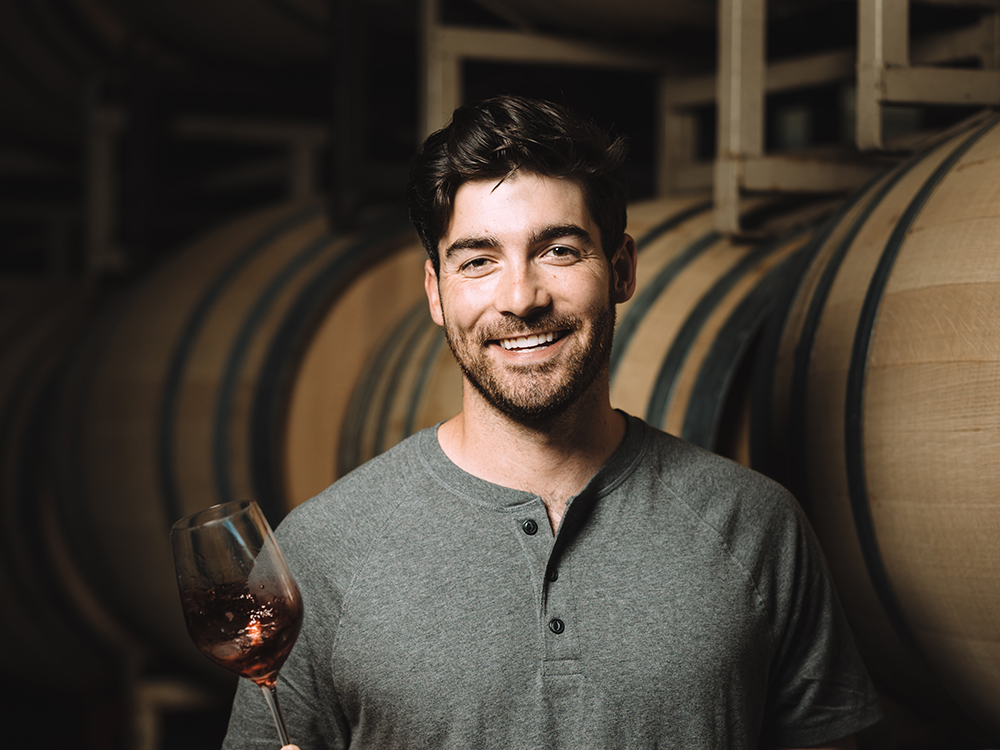 Connor Bockman
Associate Winemaker
A Napa native, one of Connor's earliest memories is foot treading grapes from his parents' small backyard vineyard. At 15, he started working for catering companies and chefs throughout Napa and fell in love with wine and food.
Contemplating what to do with his life, he settled on winemaking and promptly headed off to UC Davis. Though more time could have been spent studying redox reactions and phenolic chemistry and less time brewing beer, whitewater rafting, and making wine in his basement, it is those creations that furthered his passion for fermentation and wine. After graduating Davis with a degree in Viticulture and Enology, he began his apprenticeship in winemaking learning useful things like how to drive a forklift, which boots would keep your feet dry, and which anise liqueurs to avoid. After working harvests for Peter Michael Winery, Mt Veeder Winery, Churchroad in New Zealand, and Celia Welch, he landed full time as the Cellar Master at Covert Estate. In 2019, he joined RD Winery to help launch Fifth Moon and Hundred Knot and says he is thrilled to be involved in making such a diverse, delicious set of wines.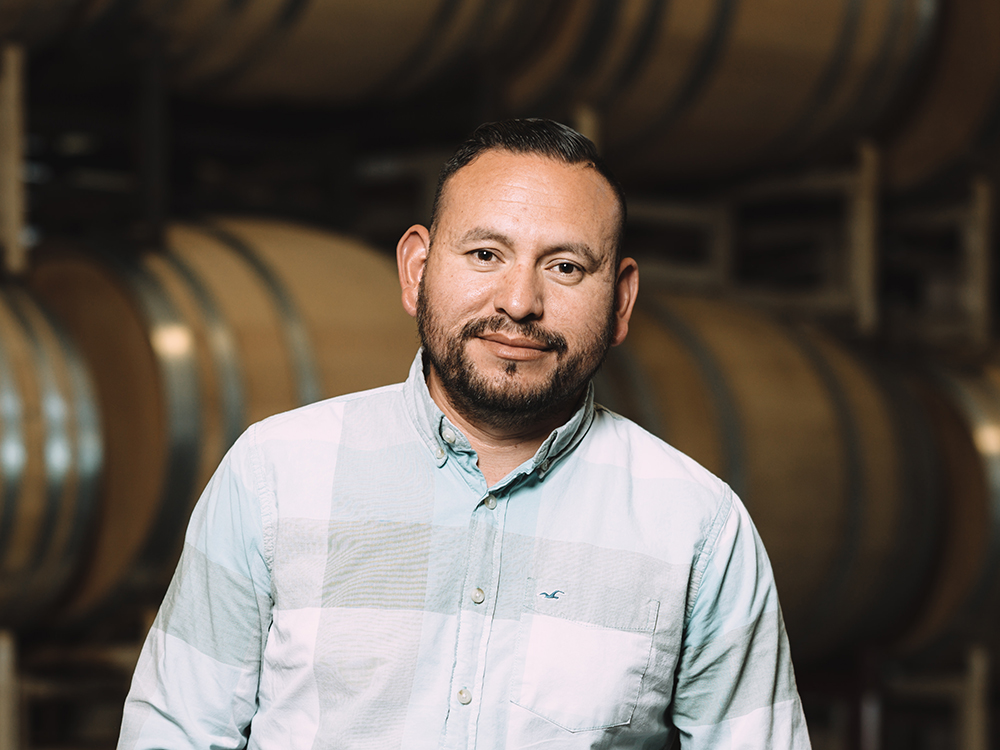 Roberto Garcia
Production Manager
Originally from Michoacán, Mexico, Roberto immigrated to Oakland, California at the age of 10, where he learned the finer points of diplomacy. His vibrant personality is always on display with his fashion choices and sunglasses collection.
Roberto started his adventure in the wine industry as a Team Leader at Rosenbloom in Alameda and moved on to various jobs including a stint at Tesla before returning to his true calling of wine work at RD Winery. When asked why the cellar brings him joy, Roberto says, "I like working with my hands and seeing the effort pay off in the bottle." The consummate team player, he manages the RD Winery crew like a family. A family-man, lover of the outdoors, and a self-proclaimed master of the BBQ, Roberto can be found spending time with his four children, his extended family and friends. Besides grilling steaks and drinking Cabernet, Roberto enjoys dancing Salsa, going on road trips, or watching UFC.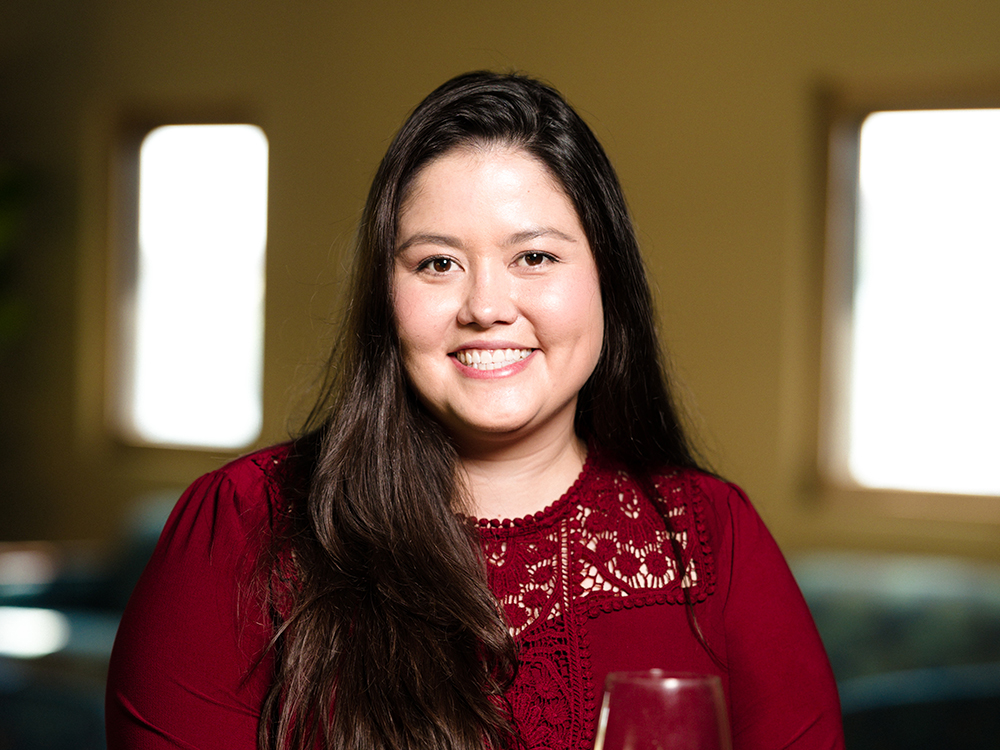 Mailynh Phan
Chief Executive Officer
Originally from Long Island, Mailynh (pronounced 'my-LIN') went to Vassar College where she promptly dropped her Long Island accent and ventured into the world of academia.
After graduating with a degree in Psychology and while her fellow cohorts jumped into graduate programs, Mailynh ventured to New Zealand where she mastered the art of shaving meat at her job behind a deli counter. When not working to pay hostel bills, she traveled around experiencing a whole lot of firsts including sky-diving, walking on glaciers and seeing a Kiwi bird. While deciding whether an expat life was the life for her, Mailynh was offered a unique opportunity to operate RD Winery in Napa. Though the first few years were met with homesickness and the yearning for a real bagel, eventually she began to fall in love with the wine industry. When not in the winery, Mailynh can be found with her guard dog Baxter (a chihuahua mix that has dreams of being a great dane), dabbling in the kitchen, on the volleyball court or doing homework as she completes her MBA from Berkeley Haas.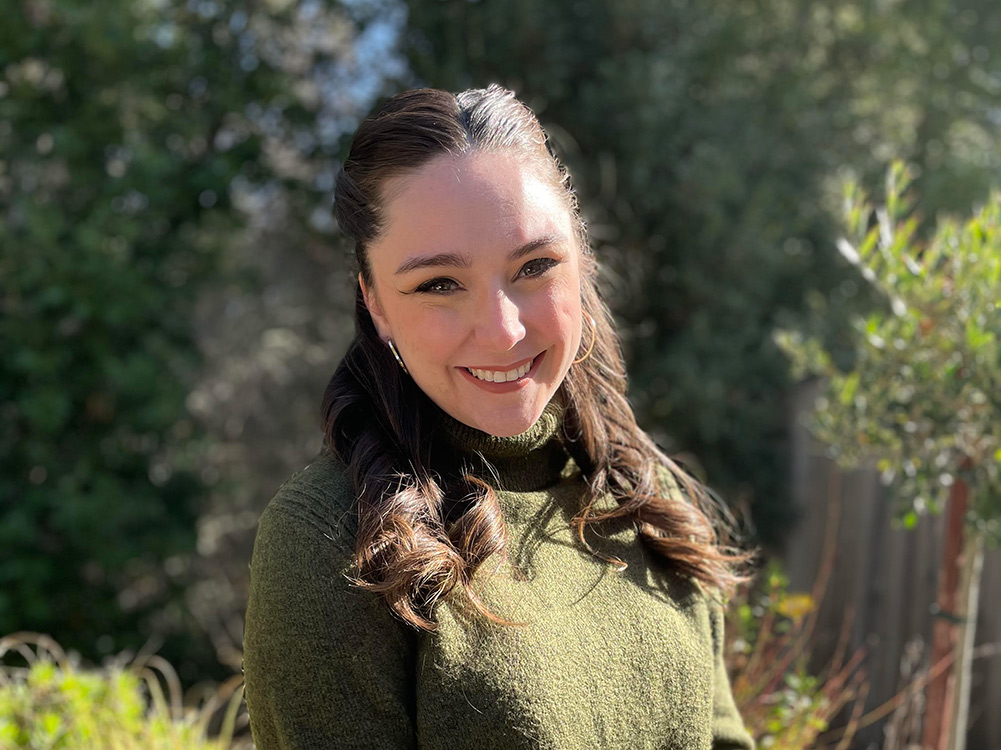 Kandace Markovich
Hospitality Director
As a 3rd generation Napa Native, Kandace has a great passion for food and wine. Her positive energy and kind spirit contribute to her enthusiasm for hosting guests.
Kandace studied Psychology with a minor in music at California State University, Fullerton, where she graduated Magna Cum Laude. It was there that she also met her fiancé and partner of 7 years, Austin. Although southern California was beautiful, the draw of the Napa Valley nature quickly brought her home. She consistently applies the principals she learned in psychology to her hospitality profession through problem solving and adaptability.
Meadowood Napa Valley facilitated Kandace's growth in the hospitality industry for 9 years until she decided to focus on her passion for wine in a professional setting. When she is not working, she enjoys the beautiful nature and scenery Napa provides by hiking and biking in the area.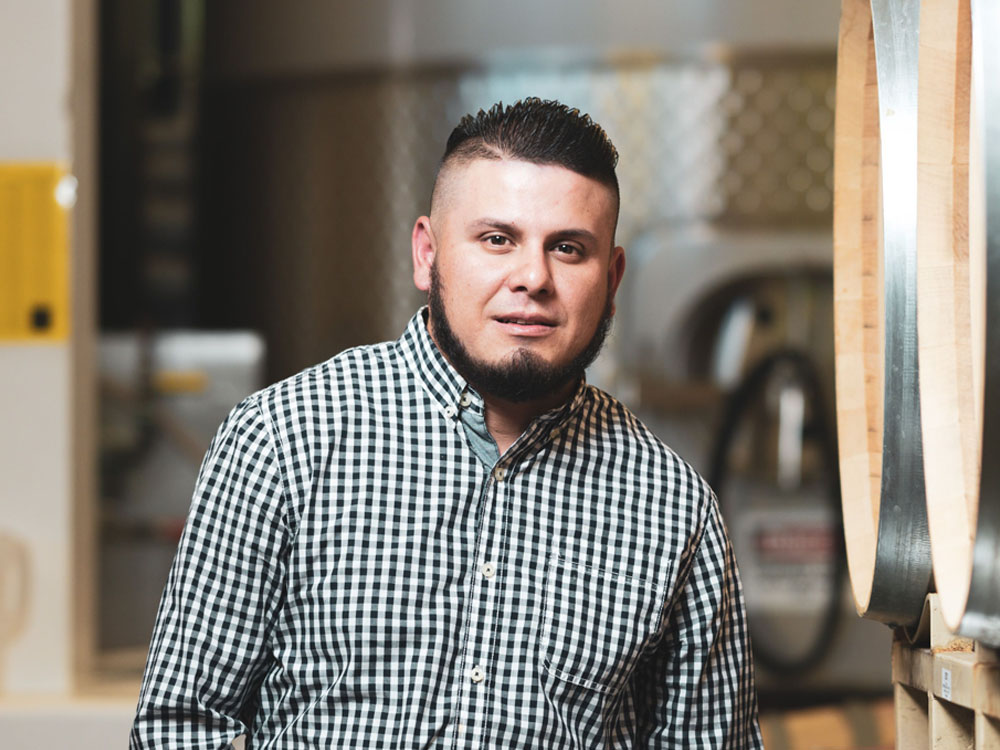 Arturo Montanez
Cellar Crew
Arturo lends a unique perspective and critical eye to winery operations. Originally from Michoacán, he started working in the wine industry in 2010 and joined the RD Winery team in 2019.
Arturo enjoys learning about wine, how it's crafted, and is extremely detail oriented. Arturo's sweet tooth is why the winery is always stocked with candy and pastries. A budding photographer, his photos often graces the winery's Instagram page. In his free time, Arturo likes to garden, drink Cabernet, and travel.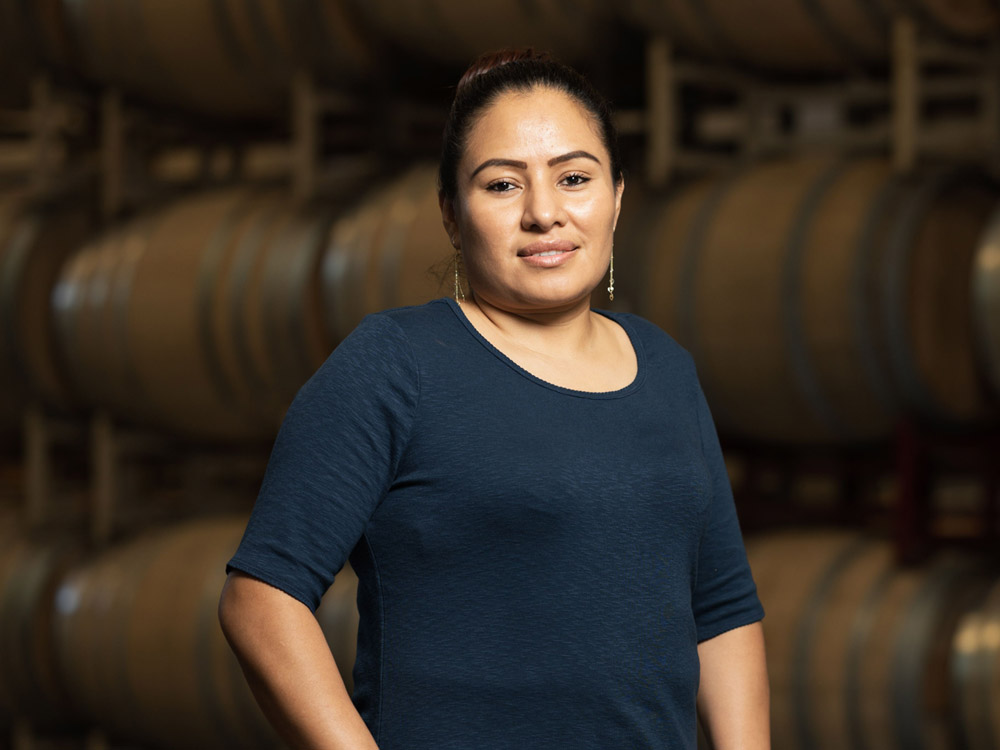 Diana Gonzalez
Cellar Crew
Our mother hen, Diana brings many years of experience in the Napa wine industry. She cares for each one of our barrels with the love and respect they deserve.
Originally from Jalisco, Mexico, Diana came to the United States in 2002. After working in the vineyards throughout Napa for 14 years, she worked her first harvest with RD Winery in 2018. Diana is a mother of 7 and another 5 if you include the rest of the production staff. She is our safety officer and a natural born caregiver. Diana loves to dance, spend time with her grandkids and to imbibe on Tequila and wine.
Taras Keba
Cellar Crew
Though he's quiet and reserved, Taras is one of the hardest workers we know. We are grateful for his tireless commitment to ensuring things always run smoothly in the cellar.
Taras won the Ukranian Green Card lottery and migrated here with his eldest son. RD Winery is the first winery he has worked in and has been with the winery since 2012. A passionate forklift driver, his work ethic is incredible. As a father of two, he spends his time with his family in Sacramento drinking Vodka and video-calling his friends.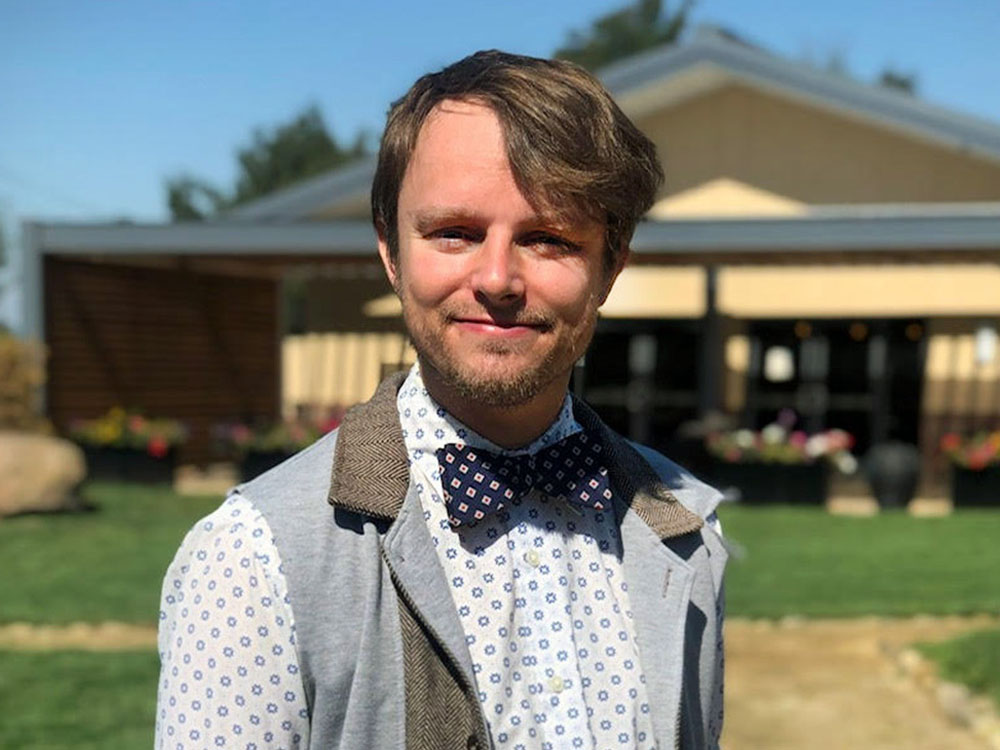 Sam Towns
Tasting Room Associate
A creative spirit, Sam shares his passion for wine through a unique lens. He is at once disarming and warm while always ready to divulge his overflowing well of knowledge.
A film student with a penchant for anything wine, Sam Towns flew out to California from his Kansas City home back in 2011. The move may have been motivated by Napa's rolling hills or its warm, enduring sun, but it was more likely the abundance of decadent wines and heady beers characteristic of the Bay Area that inspired his move.
Sam appreciates all wines– whether barrel aged or stainless, sparkling or still, red, white or pink. But Cabernet Sauvignon, Cab Franc, and Sparkling styles rank among his favorites. The 2017 Hundred Knot Syrah is a stand-out for Sam who enjoys pairing it with rousing matches of Rocket League, a popular video game, and egregious profanity over party chat.
When not slinging RD Winery's incomparable Fifth Moon and Hundred Knot wines in the tasting room, Sam can generally be found toying around with his synthesizers and guitars in his apartment, much to the chagrin of his neighbors (who presumably only enjoy smooth jazz at a reasonable volume), playing video games, and watching movies until his eyes bleed.
Ashley Ogburn
Hospitality Manager
Ashley grew up in Sonoma and Ukiah. Driven by her love of champagne, Ashley went to Santa Rosa Junior College for the wine business and hospitality program.
In 2015, Ashley decided to pack her bags and move to Santa Barbara, having never lived anywhere but in northern California. While in Santa Barbara, she continued to work in hospitality, honing her craft at the San Ysidro Ranch. A bit homesick and yearning for the wine industry that she grew up around, Ashley moved to Napa three years later and has worked in various tasting rooms and hospitality programs throughout the area.
Over the years, Ashley's passion for travel and adventure has brought her to Germany, Switzerland, northern Italy, France, Barcelona and London. Her list of places to visit keeps growing. In addition to travel, Ashley enjoys being outdoors, baking, cooking and spending time with her boyfriend, Justin, and cat, Dijon.
Join Our Community
Sign-up to receive latest on wine releases, winery news & events.