Rock 'N' (Sushi) Roll Night
November 4, 2022 @ 5:00 pm

-

7:00 pm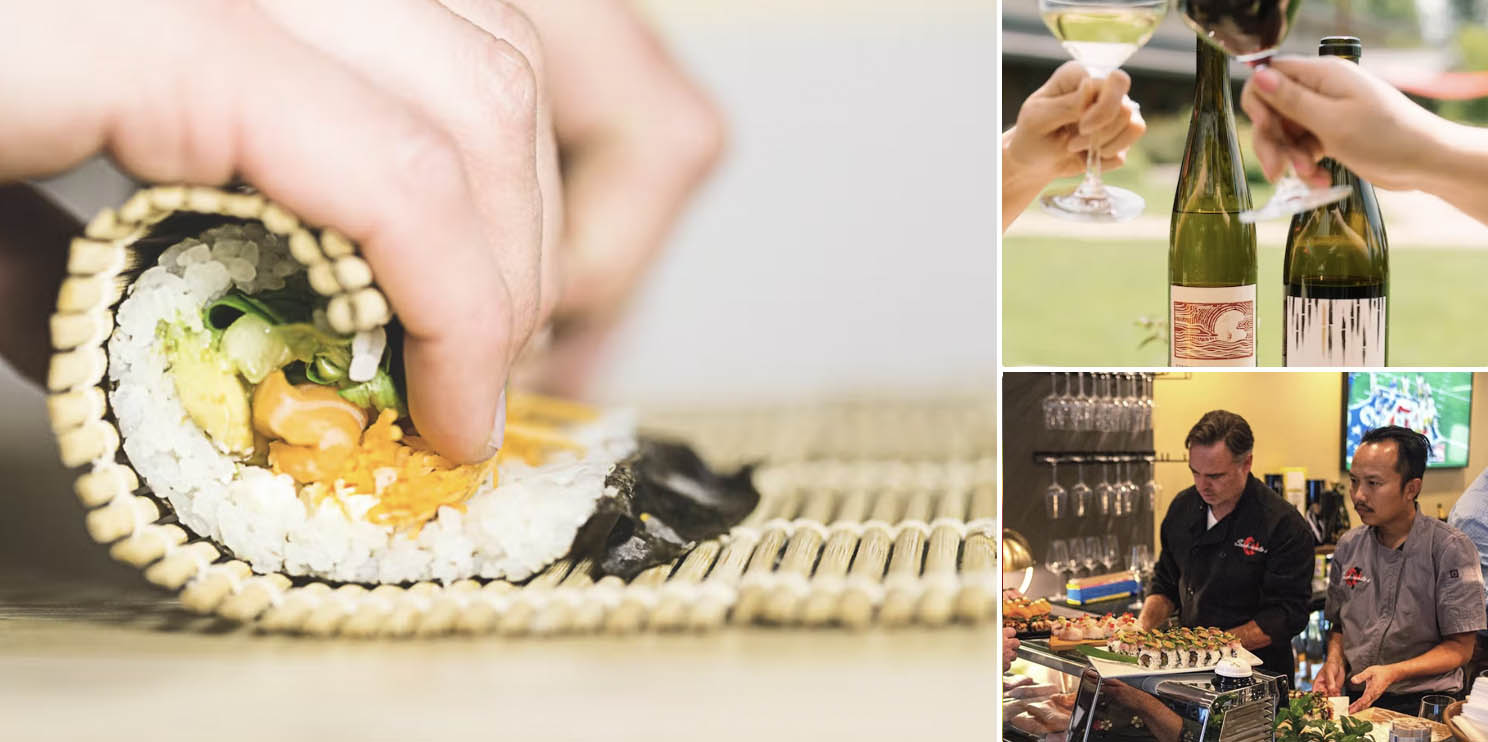 Rock 'N' (Sushi) Roll with RD Winery & Sushimotos
Featuring Chef Ed and Chef Keo
Learn how to make sushi while sipping RD wines and listening to rock 'n' roll classics. Step into the shoes of a sushi chef and learn the techniques to execute beautiful rolls and hand rolls with fresh high quality tuna, salmon, hamachi, and other species of fish. You'll also whip up miso soup and something extra special from the chefs. With each dish, enjoy corresponding pours of RD wine to complement and highlight the flavors.
Do a deep dive into the world of tuna and learn why bluefin, bigeye, and yellowfin are distinctively different from all other fish on the market. Take home recipes and methods to continue practicing in your own kitchen.
Chef Ed has been a chef and restaurateur for the last 27 years. He specialized in sushi under the training of Japanese and Hawaiian chefs. After owning and operating a sushi/Asian restaurant in Sonoma for 12 years, he shifted his focus to sharing his knowledge of the beautiful craft of making sushi.
Growing up with food as the core of every family function, Chef Keo developed a love of cooking early on. He was drawn to ethnic Southeast Asian cuisine, particularly Laotian & Thai. In 2005, Keo discovered a passion for the art of sushi. He honed his skills in a number of professional kitchens. Then, in 2017, Keo joined Sushimotos Catering, which allowed him to share his love of cooking with the general public through catering and cooking classes. As an avid gardener, sustainability and locally sourced products make up much of Chef Keo's cuisine.
Space is limited.