Kick Back Hour + Star Wars Trivia Night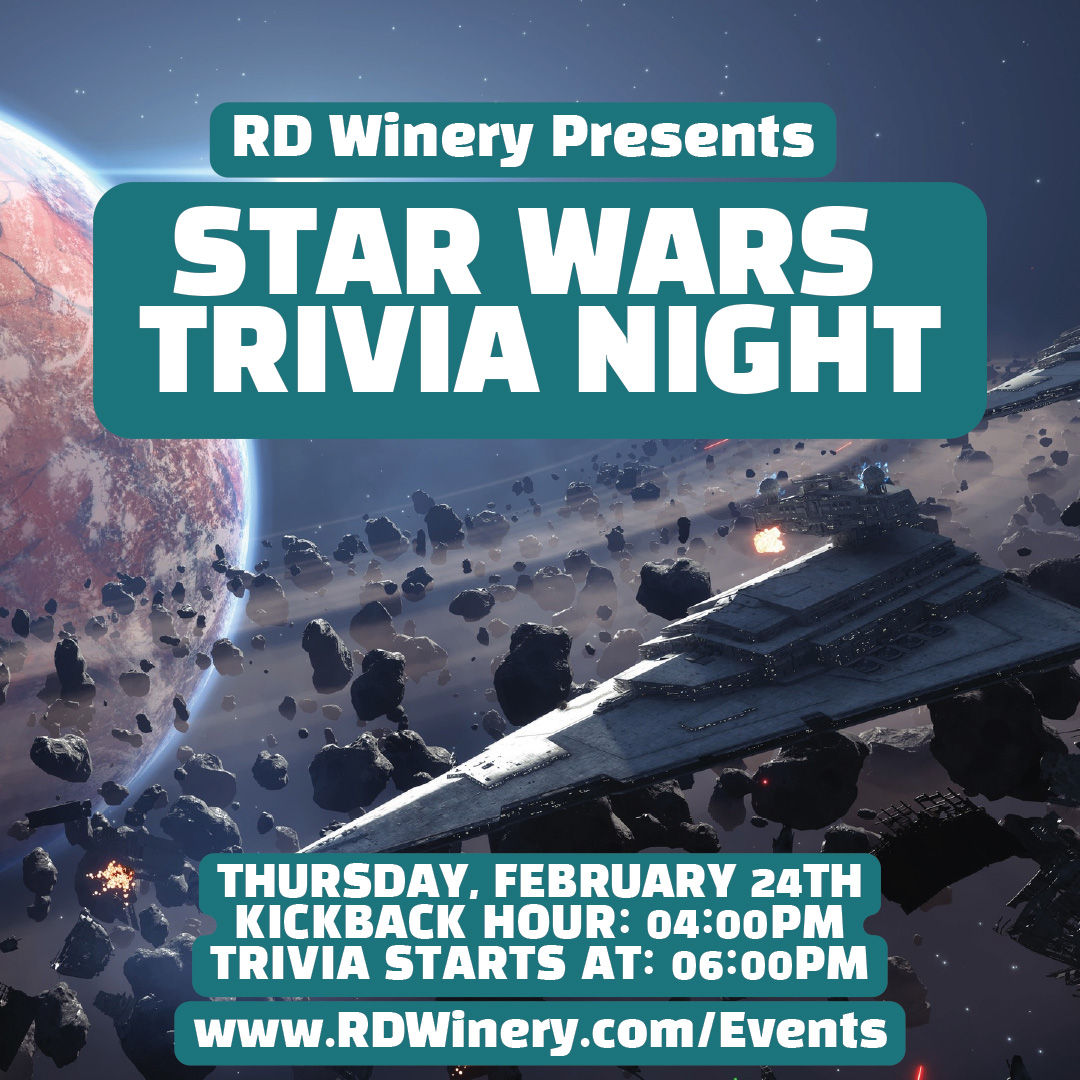 A special edition Kick Back Hour featuring Star Wars trivia! Trivia kicks off at 6pm. Put your knowledge to the test in the name of fun and bragging rights. Bring your friends. Teams can be up to 5 people.
Enjoy a glass of your favorite wine and a bite to eat with our Kick Back Hour specials, 4pm-close. No reservations necessary.