Kick Back Hour + Sports Trivia Night!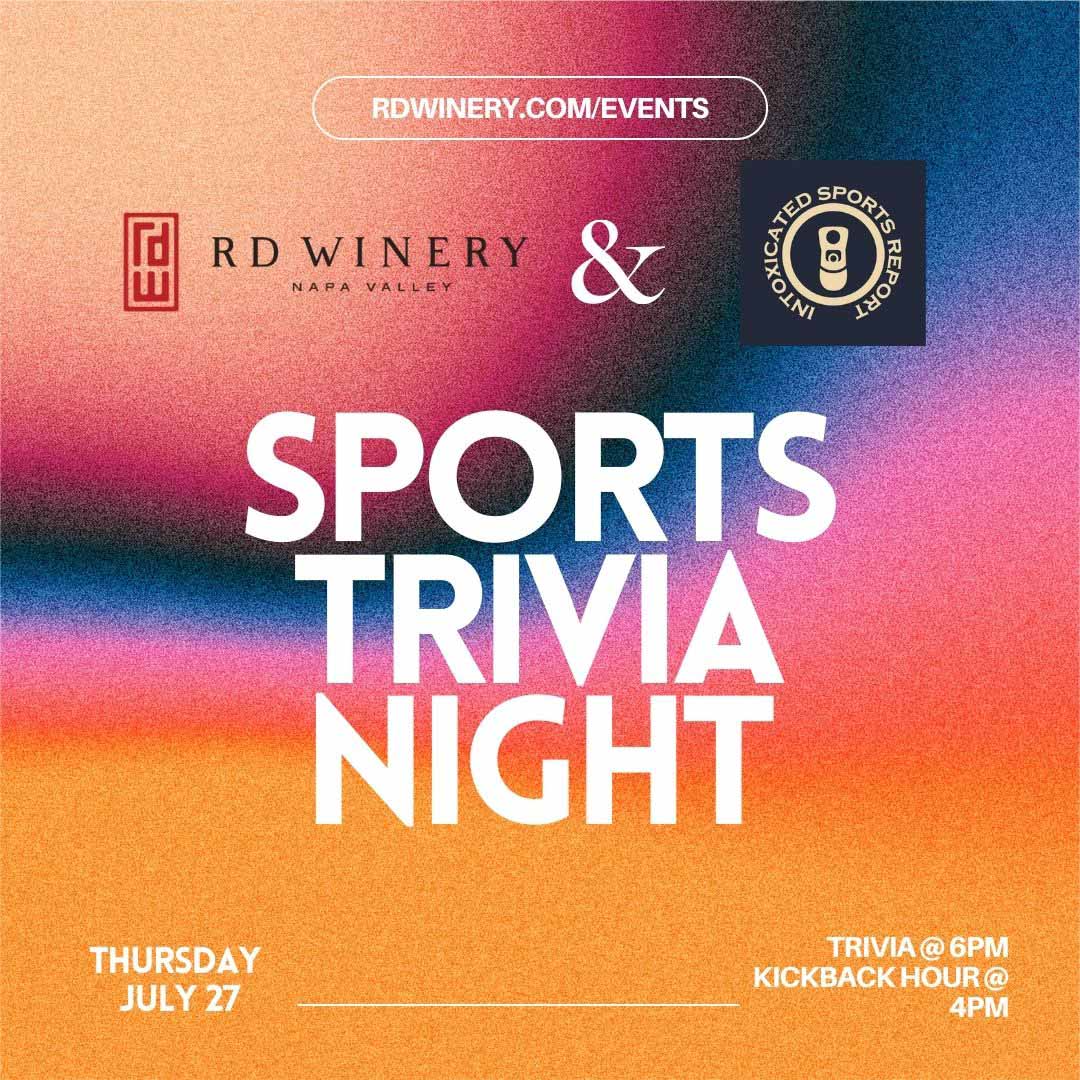 It's a special edition Kick Back Hour with Trivia Night. This month's theme is all things sports! Put your knowledge to the test in the name of fun and bragging rights. Bring your friends. Teams can be up to 5 people.
We're celebrating the weekend early. Every Thursday, from 4pm-close, join us for a glass of your favorite wine and a bite to eat with our Kick Back Hour specials. No reservations necessary.